Passage of time an opportunity to build bridge between human beings: UNESCO chief
March 2, 2019 - 22:11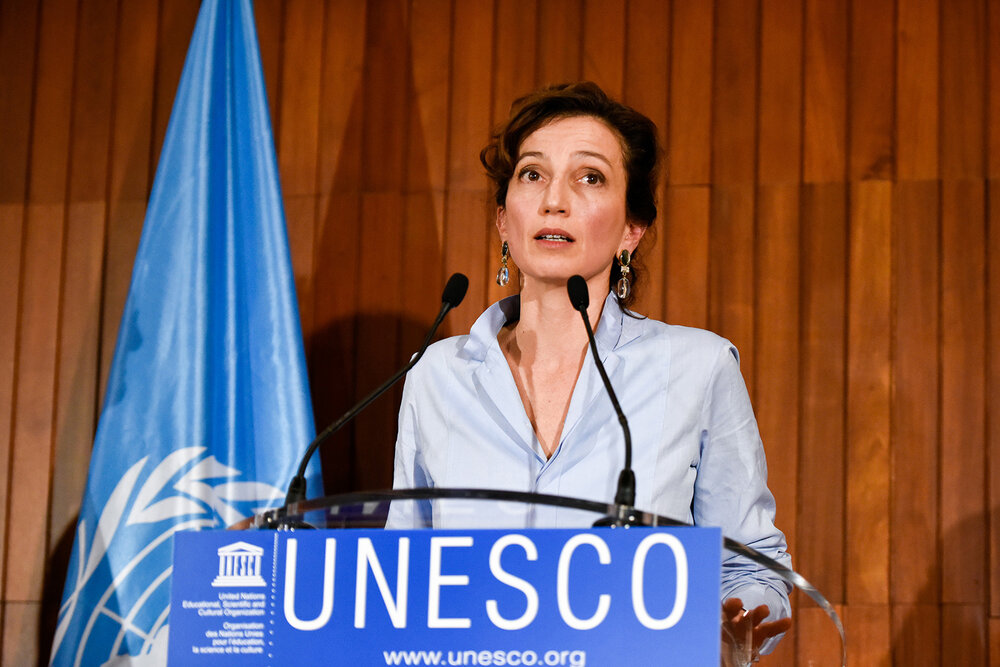 TEHRAN - The passage of time is an opportunity to build a bridge between human beings, UNESCO Director-General Audrey Azoulay has said in message to a Tehran celebration on Noruz.
Noruz is the beginning of a new year and a wave of spring. While we are all eagerly awaiting the warmer days and resurrection of nature again, she said to a gathering of Iranian and regional officials, diplomats and artists at Tehran's Milad Tower on February 28, ISNA reported.
I'm cheerful that you celebrate [in memory of] this event in the fascinating city of Tehran, performing music and other shows, which are in fact a beam of the richness of cultural expressions that spark the lives of millions of people, she added.
Noruz, which usually falls on March 21st every year, marks the beginning of spring across a vast geographical area including Iran, Azerbaijan, India, Kyrgyzstan, Pakistan, Turkey, Uzbekistan, Kazakhstan, Afghanistan, Turkmenistan, Tajikistan, and Iraq that share it on the Representative List of the Intangible Cultural Heritage of UNESCO.
According to the UNESCO, Noruz promotes the values of peace and solidarity between generations and within families, as well as reconciliation and neighborliness, thus contributing to cultural diversity and friendship among peoples and various communities.
Traditions that are practiced in Noruz vary from place to place, ranging from leaping over fires and streams in Iran to tightrope walking, lighting candles at house doors, traditional games such as horse racing or the traditional wrestling practiced in Kyrgyzstan.
AFM/MG