By Mohammad Homaeefar
Iran sends warships to Bab-el-Mandeb Strait
March 17, 2019 - 21:16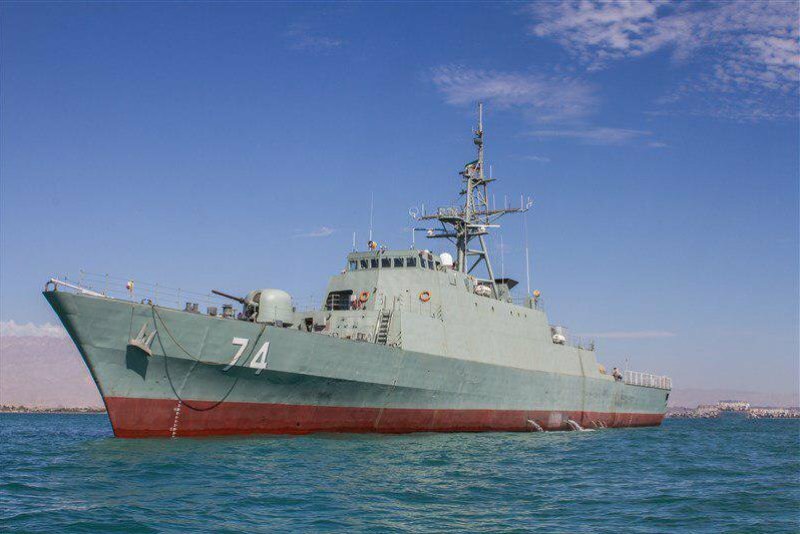 TEHRAN – Iran's Navy has dispatched its 61st flotilla to Bab-el-Mandab Strait and the Gulf of Aden to secure maritime routes used by Iranian vessels, Chief of the Navy's Southern Fleet Afshin Tashk said on Sunday.
The flotilla, comprising the Navy's Sabalan destroyer and the Bandar Abbas logistical vessel, had set sail from the southern port city of Bandar Abbas on Saturday, IRNA quoted Tashak as saying.
The Iranian Navy's 60th flotilla has just returned home after 52 days of a voyage in international waters. The flotilla's mission included visits to Sri Lanka and Sultan Qaboos port, the largest port in Muscat, Oman, for a four-day stay.
In the Gulf of Aden, the 60th flotilla successfully thwarted a pirate attack on an Iranian oil tanker.
Pirates in 11 speedboats attacked the oil tanker with a cargo of more than 150,000 tons in Bab el-Mandeb Strait. However, commandos of the Navy's 60th flotilla of warships, which patrols the Gulf of Aden in an overseas mission, managed to repel the attack, according to Press TV.
Also on Wednesday, Defense Minister Amir Hatami warned that Iran will respond firmly to any action against its oil shipment.
His warning came as a response to Israeli Prime Minister Benjamin Netanyahu, who at a graduation ceremony of Israeli navy cadets in Haifa on March 6, said the regime's navy could take action against Iranian oil shipments.
He claimed that Iran is trying to "covertly" ship fuel over maritime routes to "circumvent" the U.S. sanctions.
"To the extent that these attempts widen, the navy will have a more important role in blocking these Iranian actions," Netanyahu threatened.
Hatami said this action is considered "banditry" and a threat against international security and Iran will respond to it firmly.
"The Islamic Republic of Iran's armed forces are definitely capable of defending the country's shipping routes in case of any threat," he asserted.
MH/PA