Iranian artists, literati who left the stage in 1397
March 20, 2019 - 22:18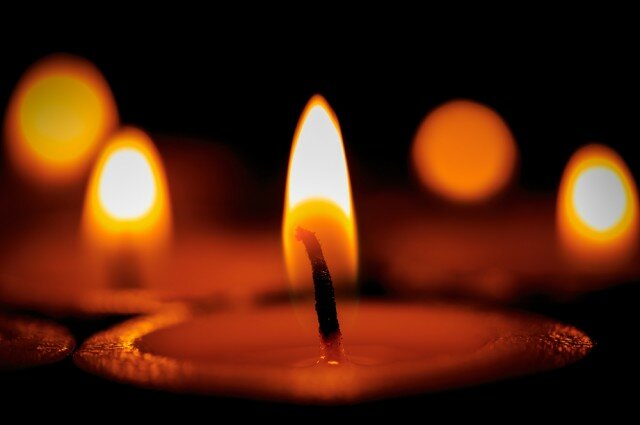 TEHRAN – Many cineastes and cultural figures passed away during the Iranian calendar year 1397 (March 21, 2018-2019) and left us amidst tears and sorrow. We retain only the happy memories of those individuals who are no longer with us.

Ezzatollah Entezami, actor
Ezzatollah Entezami, the veteran actor of stage and screen who was named "master actor" in his memoirs written by Hushang Golmakani, died on March 22. He was 94.
He was one of Iran's golden generation of actors, such as Mohammad-Ali Keshavarz, Ali Nasirian and Jamshid Mashyekhi, who began his career in acting with traditional Iranian performances.

Nasser Malakmotiei, actor
Nasser Malakmotiei who appeared in over 100 movies and TV series, in most of which he played the roles of virile characters, died on May 26. He was 88. He was suffering from a kidney disorder.
Born in Tehran in 1930, he studied physical education at the Tehran Higher Education Center and pursued a teaching career as a sports teacher at several of Tehran's primary schools.
He later switched to cinema and made his debut in 1949 with "Spring Variety, an episodic film directed by Parviz Khatibi.

Mohsen Vaziri-Moqaddam, artist
Mohsen Vaziri-Moqaddam, one of the most celebrated figures from the first generation of the Iranian modern art movement, died at his home in Rome, Italy on September 7. He was 94.
The Italy-based artist was commended for his works by the Rome Municipality and was presented with the European Artist of the Year 2005 award in Rome on December 14, 2005.
He created most of his abstract forms and designs using the media of sand, metal, plastic and wood.
Hossein Erfani, dubber
Dubber Hossein Erfani who lent his voice to many leading actors of the world cinema such as Humphrey Bogart, Morgan Freeman, Samuel L. Jackson, Tommy Lee Jones, Arnold Schwarzenegger and Sylvester Stallone died of lung cancer on September 12. He was 76.
Erfani began his career at the Moulin Rouge Studio in Tehran at 19, dubbing minor characters in foreign films.
He also voiced characters played by Iranian actors such as Jamshid Hashempur, Akbar Abdi, Mohammad Moti and Kazem Afrandnia when all Iranian films used to be dubbed.

Abolfazl Zarui Nasrabad, satirist
Abolfazl Zarui Nasrabad, a satirist who became known as the modern Obayd Zakani due to the close similarity of his satires to those created by the renowned 14th-century poet, died on December 2. He was 49.
Zarui underwent heart surgery two years ago and was suffering from diabetes.
He wrote under pseudonyms such as Molla Nasreddin, Choghondar Mirza and Naneh Qamar for over ten newspapers and magazines, including Hamshahri, Jam-e Jam, Entekhab, Zan and Banu.

Hossein Moheb Ahari, actor
The prolific stage and screen actor Hossein Moheb Ahari who starred in numerous memorable TV series, movies and plays such as "T for Tickle" and "Off Limits" and "Health Alley", passed away on January 16, 2019 after a lengthy battle with lymphoma. He was 67.
The illness was diagnosed eight years ago. However, he never stopped his professional activities over these years. Earlier last December, he played his last film role in director Afshin Hashemi's drama "Bye, Shirazi Girl".

Khashayar Alvand, screenwriter
Screenwriter Khashayar Alvand, whose writings made the happiest moments for Iranian viewers for over 15 years with popular comedy series such as "Noqtechin", "Barareh Nights" and "Paytakht", died of a heart attack at his home on March 1. He was 51.
"The Intruder", written in 2001 and directed by his brother Sirus Alvand, was one of the few dramas Alvand wrote. "Comedy is not my main concern," he once said in an interview. "Several of my early scripts were not comedies."
His career in comedy began with his collaboration on director Mehran Modiri's TV blockbuster "Noqtechin" in 2003. The cooperation with comedy king Modiri went on with the TV series "Barareh Nights" and "A Man with a Thousand Faces". He also wrote "Bitter Coffee", a series Modiri directed for the home video network.

Lilitte Therian, sculptor
Iranian-Armenian sculptor Lilitte Therian, who is considered as the mother of modern Iranian sculpture, died on March 8 at the age of 88.
She studied painting at the Faculty of Fine Art at the University of Tehran and then left the country to continue her education in France.
In 1961, Therian returned home and began a career in teaching at the Faculty of Decorative Arts. She introduced modern sculpture to the academic centers in Iran and then established the Sculpture Department at the faculty.
She spent about 30 years teaching sculpture in various academic centers in Iran, and many renowned Iranian sculptors learned the art at the centers.
RM/MMS/YAW