Problems originate from newbies in Washington: Rouhani
March 21, 2019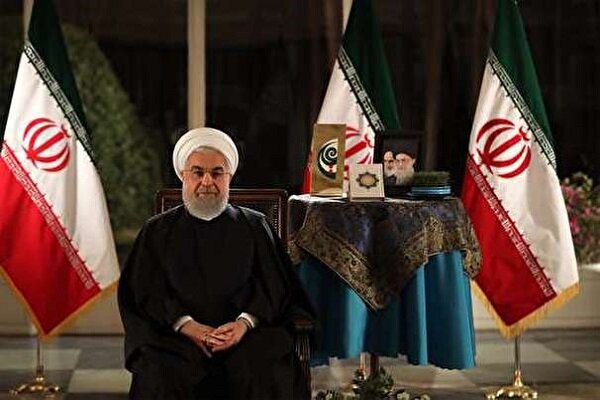 TEHRAN - Iranian President Hassan Rouhani has said the country's problems have originated from the U.S.
Delivering his Noruz (Iranian New Year) message on national TV early Thursday, Rouhani said, "The shortcomings stem from ill-wishers outside the borders.... Problems originated from the newbies in Washington, but their ending is in our hands."
He stressed that "Through our unity and integrity, the enemy will sooner reach disappointment.... We should all feel responsible in the face of hardships."
President Rouhani went on to emphasize that in the current year, economic inflation will be checked, currency rates will be moderated, and friendly ties with Iran's neighboring countries will grow.