Zarif rejects Pompeo's flood remarks as 'demagogic'
April 5, 2019 - 18:32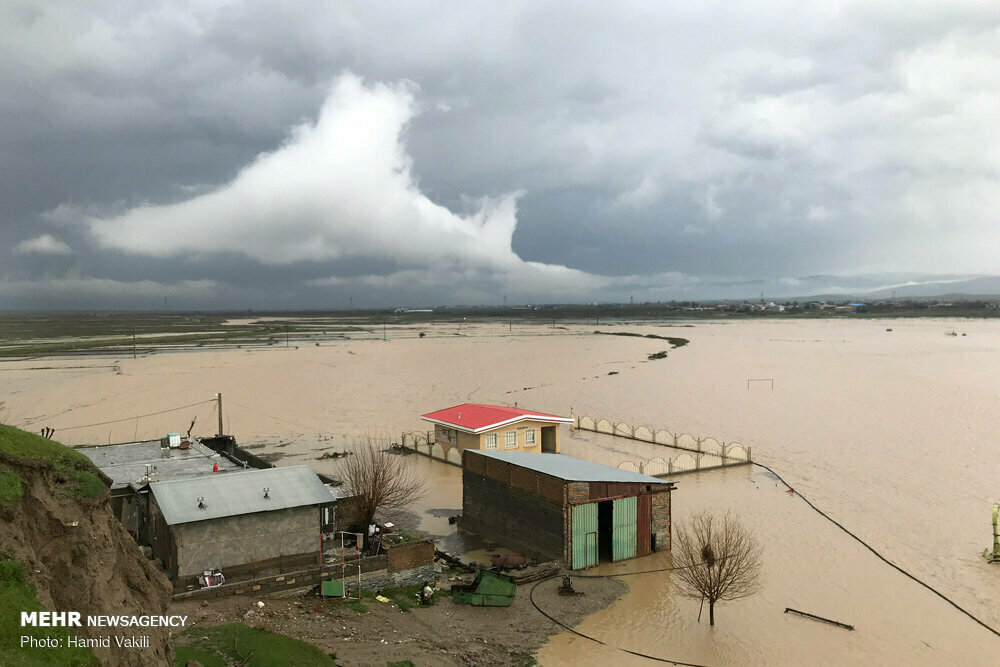 TEHRAN – Iranian Foreign Minister Mohammad Javad Zarif said on Thursday that U.S. Secretary of State Mike Pompeo's remarks on devastating floods in Iran are "unprofessional, interventionist and demagogic".
Pompeo claimed on Tuesday that Tehran's response to the floods showed the level of "mismanagement in urban planning and in emergency preparedness".
"It seems that the U.S. secretary of state is unaware of the mismanagement of natural disasters in the U.S. over the past two years, and hence opines—in an unprofessional, interventionist and demagogic manner—on Iran's management of the horrific and unprecedented floods which simultaneously afflicted 24 provinces," Zarif tweeted.
"Apparently Mr. Pompeo has forgotten that the U.S. federal government itself has shown to be incapable of providing sufficient relief in many regions affected by natural disasters, which have claimed the lives of thousands of Americans, cut off electricity and other services in affected areas for days and even weeks, and forced hundreds of thousands to flee their homes," he added.
Since March 19, large parts of Iran have been affected by flash floods. At least 57 people have died and hundreds more injured in severe floods.
Leader of the Islamic Revolution Ayatollah Ali Khamenei on Wednesday praised national display of solidarity with the victims of the floods, assuring the nation that the flood damage will be entirely compensated once the rescue efforts are completed.
Zarif derides Pompeo's claims of flood assistance as 'fake news'
In a tweet on Tuesday, Zarif dismissed as "fake news" claims by Pompeo that Washington is seeking to contribute to relief operations in Iran, saying the "Iranian Red Crescent can't receive any funds due to illegal U.S. sanctions".
On Tuesday, Pompeo claimed that the United States "stands ready to assist and contribute to the International Federation of Red Cross and Red Crescent Societies, which would then direct the money through the Iranian Red Crescent for relief."
Earlier on Tuesday Iranian Foreign Ministry spokesman Bahram Qassemi said U.S. sanctions have hampered relief support from foreign donors.
In October 2018, the International Court of Justice (ICJ) ordered that the United States had to halt the unilateral sanctions it has re-imposed on "humanitarian" supplies.
On Monday, Zarif stressed that the economic restrictions, which Washington is deploying against Tehran under the banner of "maximum pressure", are violating the related UN and ICJ regulations.
Zarif has said the U.S. is waging "economic terrorism" against Iran by employing restrictive measures that are troubling the relief efforts targeting flood-stricken people across the country.
NA/PA