Blocking foreign aid to Iranian flood victims is an 'unprecedented crime': Rouhani
April 5, 2019 - 18:31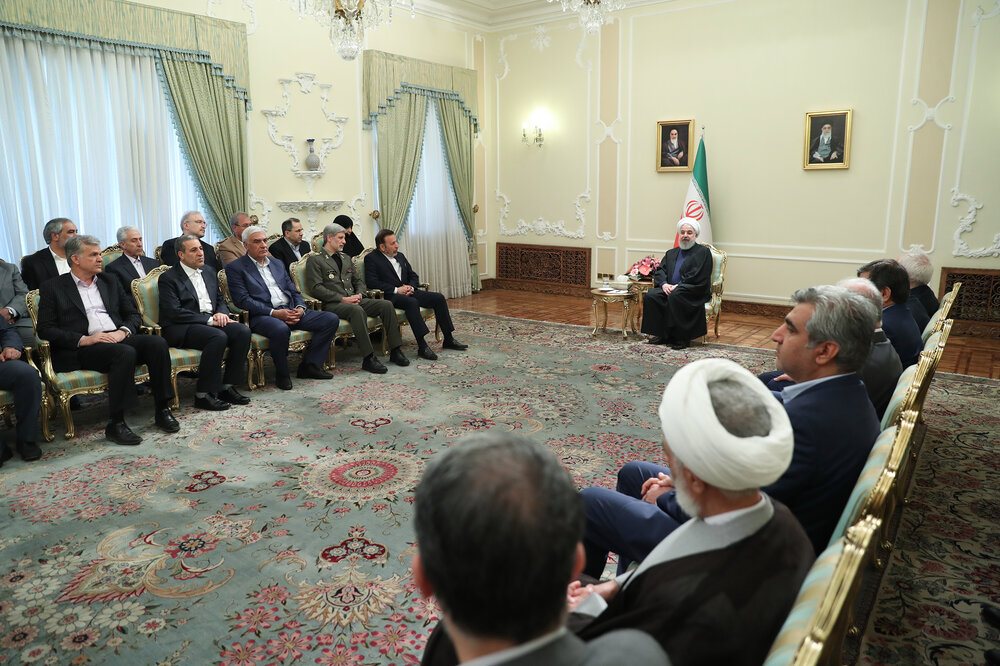 TEHRAN – In reaction to U.S. sanctions moves which have hampered foreigners to send humanitarian aid to flood victims in Iran, President Hassan Rouhani said on Wednesday that in such a situation in which large parts of Iran has been affected by flood preventing international aid to people is an "unprecedented crime".
"It is an unprecedented crime to prevent foreign aid to enter Iran and to make our Red Crescent unable to receive help from other countries," he said during a meeting with ministers, executive managers and members of the parliament.
He urged the Foreign Ministry and legal institutions to pursue the issue.
Elsewhere, he said that people, government, armed forces, relief agencies and all organizations did a great job in helping to remedy the situation.
Unprecedented floods have wreaked havoc in large parts of Iran, killing more than 57 people and disrupting major transportation and communications. The most affected provinces are Golestan in the north and Lorestan, Kermanshah, Ilam and Khuzestan in the west and southwest.
Iranian Foreign Ministry spokesman Bahram Qassemi said on Tuesday that U.S. sanctions have hampered relief support from foreign donors.
In October 2018, the International Court of Justice (ICJ) ordered that the United States had to halt the unilateral sanctions it has re-imposed on "humanitarian" supplies.
NA/PA