Kuwait, Russia, Armenia send aids for flood-hit victims in Iran
April 7, 2019 - 8:56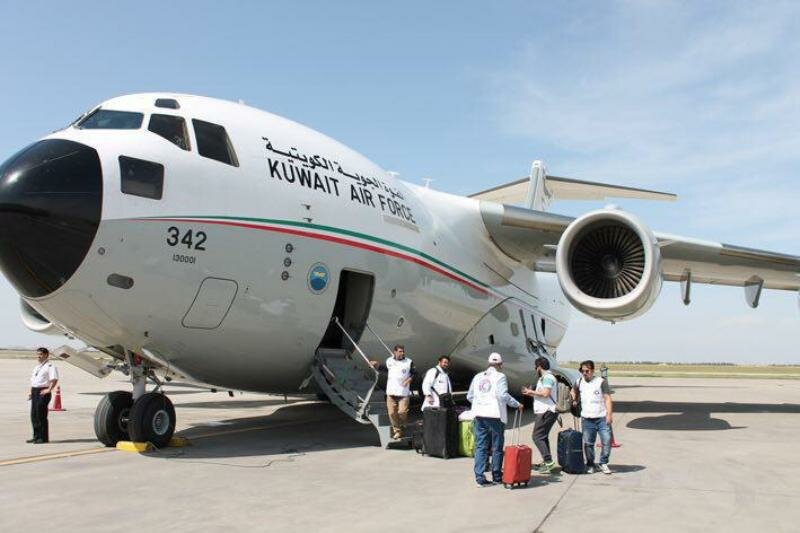 TEHRAN — Kuwait, Russia, and Armenia have dispatched humanitarian aid to flood-hit people in Iran.
The humanitarian package by Kuwait Red Crescent Society (KRCS) includes high capacity flood control pumps for dewatering large amounts of water, pharmaceuticals, foodstuff and other items. Kuwaiti government's aid to Iran are to continue in the upcoming weeks, IRNA news agency reported on Saturday.
Meanwhile, according to a news published by Xinhua on April 3, Hilal Al-Sayer, KRCS board chairman, said that the society will launch an immediate aid campaign for affected Iranians next week, adding that it has set up a committee to set out an action plan to provide humanitarian aid.
The Kuwaiti charity would work with its Iranian counterpart, along with other humanitarian organizations, to offer immediate relief aid to affected people in this country, he added.
Moreover, the Russian Emergencies Ministry, together with the Armenian Emergencies Ministry, has begun delivering humanitarian aid to Iran affected by floods, the press service of the Russian Emergencies Ministry informed TASS on Saturday.
"The humanitarian cargo is handed over by the Russian-Armenian Humanitarian Response Center to the Iranian Red Crescent Society," the ministry said.
The aid is delivered by trucks. The humanitarian cargo includes over 4,000 tents, blankets and folding beds purchased at the expense of Russia.
Following torrential rain in many regions across the country since the beginning of the current Iranian calendar year on March 21, catastrophic floods have hit 1,900 cities and villages in western, southwestern, northern and northeastern Iran, leaving 67 dead and hundreds displaced.
The catastrophic floods have caused major damage to buildings and other structures, including bridges, sewerage systems, roadways, and canals as well as crops and livestock in many provinces, especially in Mazandaran, Golestan, and Lorestan.
MQ/MG