Golestan flood incur loss of $260 million on agriculture sector
March 24, 2019 - 11:57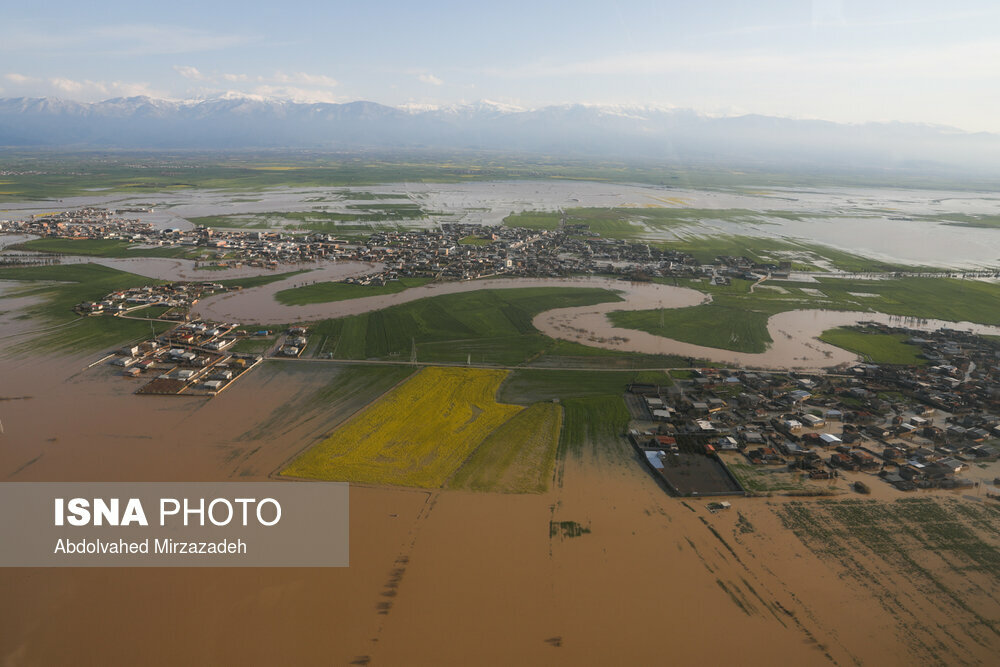 TEHRAN — The agriculture sector in the northern province of Golestan suffered loss of 10.9 trillion rials (nearly $260 million) due to the recent devastating flood in the region, an official with Agriculture Ministry has said.
Some 250,000 hectares of the agricultural lands sustained massive loss in the province, IRIB quoted Mohammad Mousavi as saying on Saturday.
Some 100,000 hectares of farming lands were devastated by 90 percent, while 30 to 60 percent of the remaining 150,000 hectares were also demolished by the flood, Mousavi explained.
Most rapeseed, barely and wheat farmlands suffered total devastation in Bandar Turkman, Gomishan, Aqqala, Gonbad-e Kavoos, Minoo Dasht, Galikesh, and Maraveh Tappeh in the province of Golestan, he added.
He went on to say that in the province of Mazandaran, also hit by the flood, the farming lands took a loss of 5.55 trillion rials (nearly $132 million).
Director general of Golestan province's crisis management department Mojtaba Jamali said at least 70 villages in Golestan and more than 200 in Mazandaran are inundated. Aqqala is the worst hit where landslides have killed two people.
MQ/