Flood hits 22 provinces, leaving 2 dead, 5 missing
February 13, 2019 - 21:54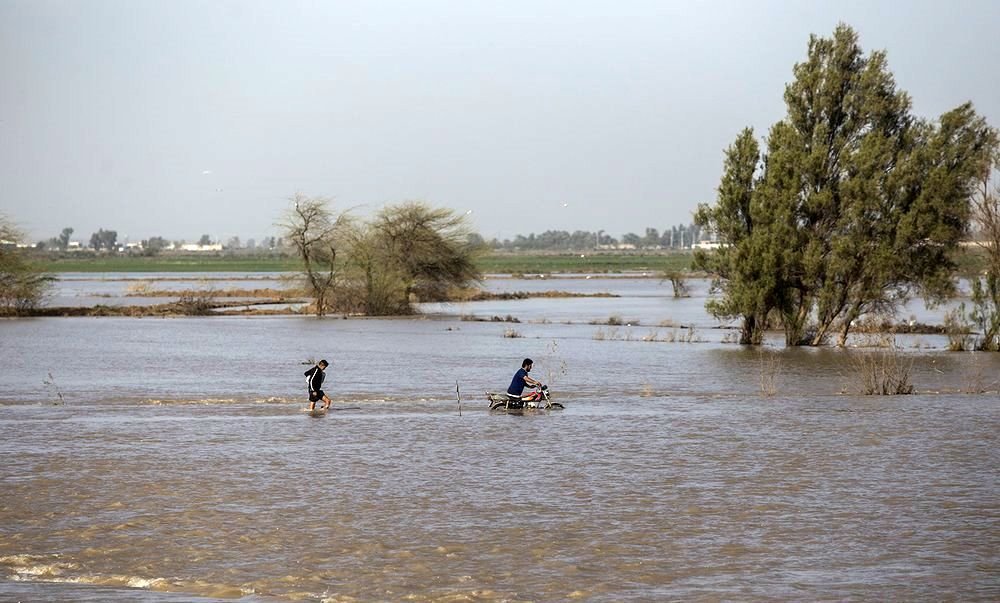 TEHRAN – Severe rain and snowstorms haunting 22 provinces of the country, triggered flooding and mudslides which have claimed two lives, and five others went missing, head of Rescue and Relief Organization Morteza Salimi has announced.
Provinces of Yazd, Hormozgan, Markazi, Mazandaran, Lorestan, Golestan, Kohgiluyeh and Boyerahmad, Kermanshah, Kerman, Qazvin, Fars, Sistan-Baluchestan, Semnan, Khuzestan, North and South Khorasan, Khorasan Razavi, Chaharmahal and Bakhtiari, Tehran, Bushehr, Ilam and Isfahan has been affected by the incident since the past three days, he regretted.
So far, 12,700 people have received relief and rescue services in 193 cities, villages and mountain ranges, he said, adding that over 2,000 residents also have been provided with emergency accommodation.
He further regretted that 2 people in provinces of Khuzestan and South Khorasan has lost their lives, and 5 people also are missing in the floodwater, Fars reported on Wednesday.
Missing residents are from provinces of South Khorasan, Hormozgan, Fars, and Sistan-Baluchestan, he also added.
Relief and rescue forces are staying guard and offering emergency service to the residents in flood stricken areas, he concluded.
FB/MQ/MG