National, international aids mobilized for flood-hit Iranians 
April 10, 2019 - 9:11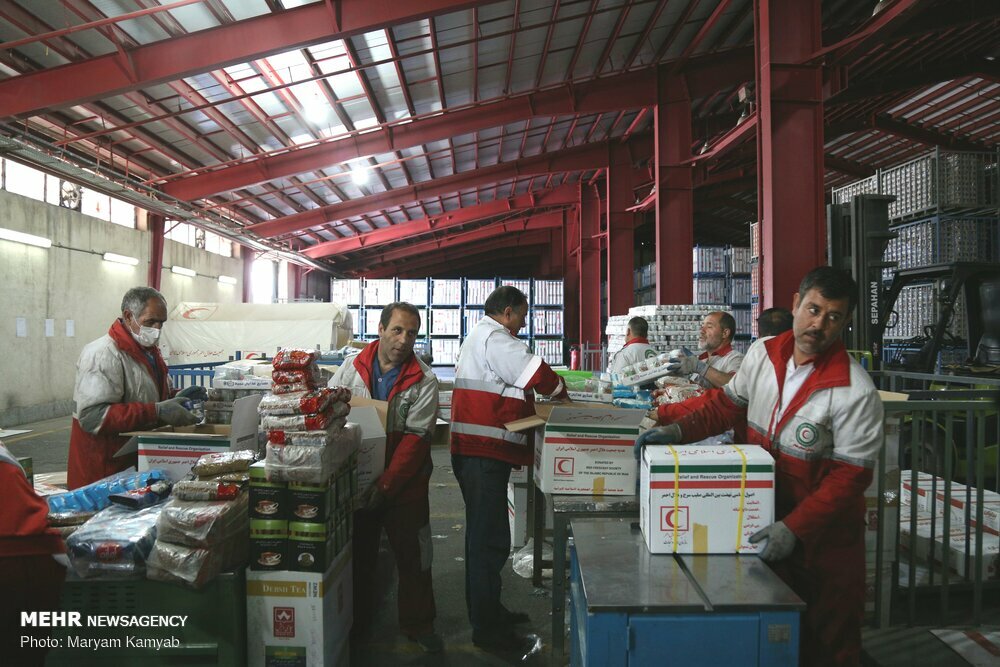 TEHRAN — While some flood-hit victims are still struggling with adverse effects of torrential rainfalls in the past three weeks, national and international aids have been sent to the affected regions since the very first days.
Afghan Red Crescent Society, Russian Red Cross Society, Japan International Cooperation Agency (JICA), Qatar Red Crescent Society, Danish Red Cross, Austrian Red Cross, Indian Red Cross Society, Palestine Red Crescent Society France, Switzerland and Pakistan have so far expressed readiness to provide aids to the flood-stricken Iranians, ISNA news agency reported on Monday.
Moreover Turkish Red Crescent Society, German Red Cross, Kuwait Red Crescent Society as well as Ministry of Emergency Situations of the Republic of Armenia have sent aids to Iran, the report added.
International Federation of Red Cross and Red Crescent Societies has allocated some $500,000 from Disaster Relief Emergency Fund (DREF).
Unfortunately due to U.S. sanctions Iranian Red Crescent is unable to obtain any foreign financial aid to assist victims of flood that has claimed at least 70 lives and inundated some 1,900 cities and villages.
Floods have inflicted serious damage to the infrastructures, houses, livestock and crops across provinces in northern, northeastern, western and southwestern Iran, with Lorestan, Kordestan, Kermanshah and Ilam in west, Mazandaran in north, Golestan in northeast and Khuzestan in southwest, being among the worst-hit.
However, Iranians inside the country have made generous contributions of about 690 billion rials (nearly $16.5 million), Iranian Red Crescent Society announced in a statement issued on Monday.
MQ/MG