Iranian donors allocate $35m to flood survivors  
April 26, 2019 - 10:38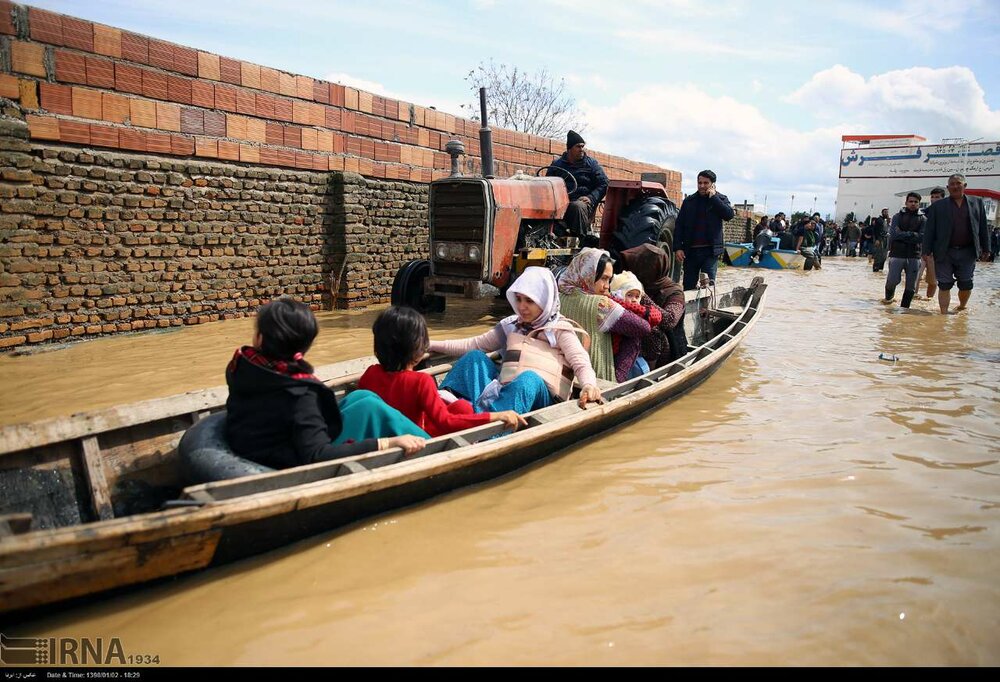 TEHRAN – Iranian donors have contributed an amount of 1.47 trillion rials (nearly $35 million) to those affected by flood, deputy director of Imam Khomeini Relief Foundation has announced.
The contributions have been both in cash and kind, as 450 billion rials (about $11 million) of which was financial assistance, Fars quoted Alireza Asgarian as saying on Wednesday.
Assistance after each natural disaster comes in two phases. One is the first aid offered to the victims, and the other – which is the most expensive – comes after the crisis during which houses should be rebuilt and infrastructures should be provided, he lamented, adding that, "we are trying to fully repair and retrofit the flood-ravaged housing units."
He went on to say that the Foundation intends to renovate 20,000 houses, 10,000 of which requires to be rebuilt.
He further called on the people to join hands and help recover all those flood-haunted families.
Iranian Red Crescent Society Chief Ali Asghar Peyvandi said earlier on April that people have so far donated some 1.3 trillion rials (nearly $31 million) in cash and kind to the flood victims.
FB/MQ/MG