Flood causes $3b of agricultural loss: minister
April 15, 2019 - 11:39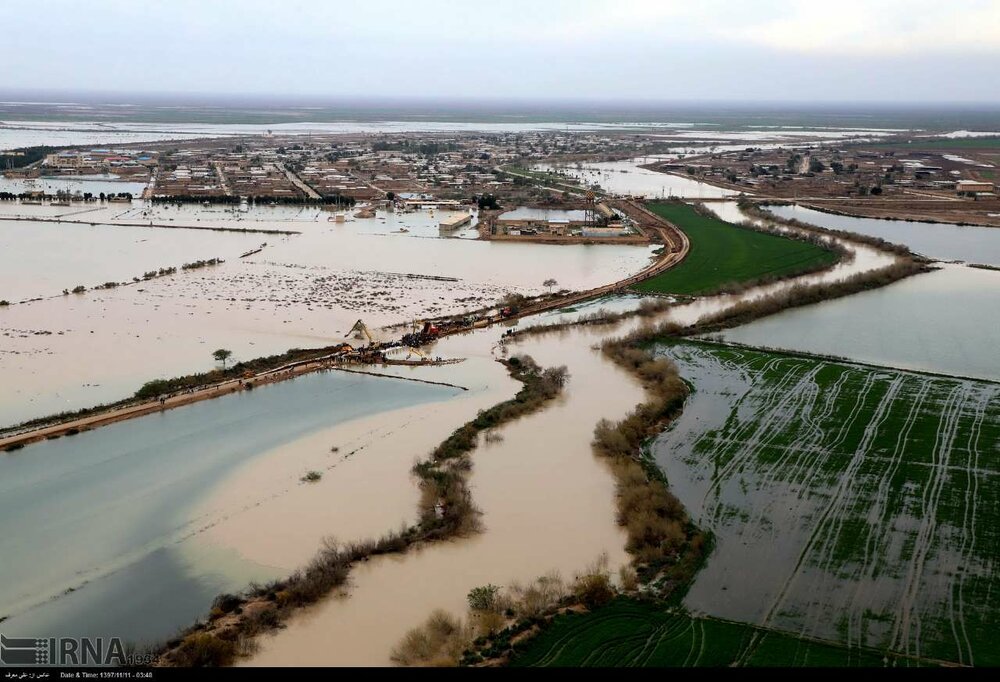 TEHRAN – Iran's agriculture sector has suffered an economic loss of 130 trillion rials (nearly $3 billion) as a result of extreme flooding which has inundated many provinces, Agriculture Minister Mahmoud Hojjati has said.
Flood caused financial damages amounting to 30 trillion rials (about $714 million) only to Khuzestan province's farming lands, he said, IRNA reported on Sunday.
Horticulture, animal husbandry, apiculture and poultry farming have borne the most damages in agriculture sector, as some 600 poultry farms have been damaged across the country, he lamented.
Provinces of Golestan and Mazandaran farming losses also estimated at 20 trillion rials (around $475 million), of which, 5.4 trillion rials (nearly $128 million) will be compensated by low interest loans, he explained.
Granting loans to damaged farms in Mazandaran and Golestan provinces began last week, loans will be also granted to farmers in other provinces in the next two days, he added.
He went on to say that some 650 billion rials (about $15 million) have so far been provided to flood-affected farmers by insurance companies, and a total budget of 7.5 trillion rials (nearly $178 million) is earmarked to those flood-stricken farmers who were under insurance coverage.
The crops cultivated over autumn were ready for harvest in Khuzestan province, 200,000 hectares of which have undergone massive damage beyond repair, he regretted.
Extreme rainfall, starting on March 19, has caused flooding in 28 out of 31 provinces affecting 42,269,129 inhabitants in 253 cities and causing widespread damage to municipal facilities, including roads, sewage systems, health centers, hospitals, etc.
The floods have left 78 people dead and 1,137 injured. As many as 295,787 people have been displaced.
FB/MQ/MG