Resistance groups help flood victims in Iran
April 13, 2019 - 20:18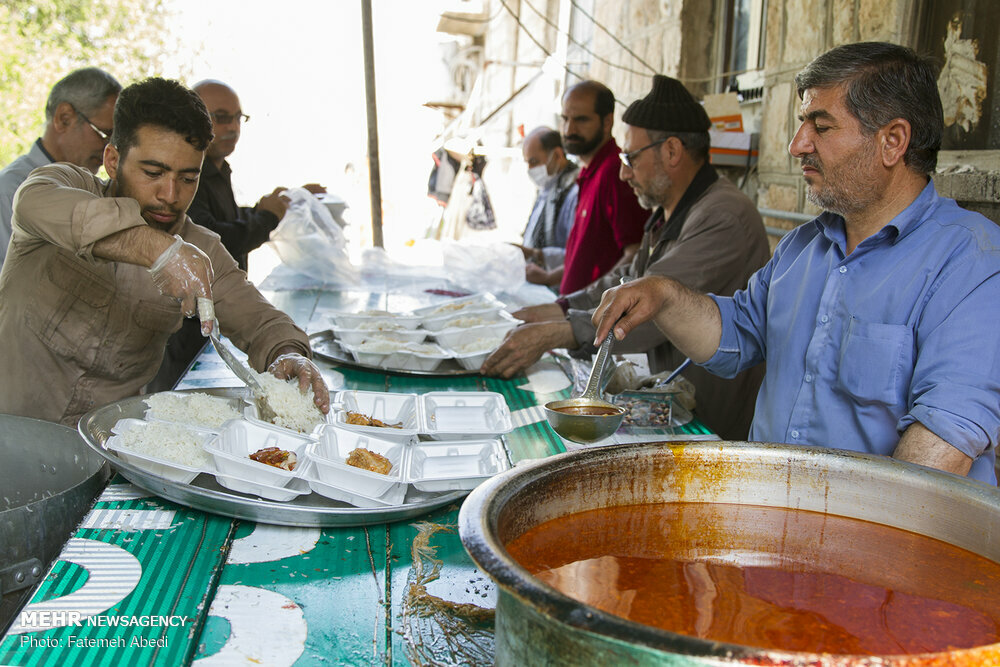 TEHRAN — While hundreds of Iranians are hit by floods and are displaced, various campaigns have been launched by Lebanese, Afghan, Pakistani, Iraqi, Tunisian, Syrian, Palestinian, Yemeni, Nigerian, and Bahraini resistance groups to help the victims get back on their feet again.
Heavy rainfall, starting on March 19, has caused flooding in 28 out of 31 provinces affecting 42,269,129 inhabitants in 253 cities and causing widespread damage to municipal facilities, including roads, sewage systems, health centers, hospitals, etc.
Following devastating flood hitting Iranian provinces some 1,660,100 individuals are in need of health care services in areas where the floods have left 78 people dead and 1,137 injured. As many as 295,787 people have been displaced.
According to Fars news agency a public-spearheaded campaign called Ahle-Wafa (meaning worthy of loyalty) launched in Palestine, Lebanon, Iraq, Yemen, Syria, and Tunisia since Wednesday in Gaza.
The campaign calling for contributions will send the donation to the International Centre of Justice for Peace which will be distributed among the flood-stricken victims in provinces of Golestan and Lorestan, the report added.
Moreover upon an invitation from Major General Qassem Soleimani, commander of the IRGC Quds Force, soldiers from the Popular Mobilization Forces [an Iraqi organization composed of militias that are mostly Shia Muslim groups who have fought in major battle against ISIS], and the Liwa Fatemiyoun [also known as the Fatemiyoun Brigade and Fatemiyoun Division an Afghan group formed in 2014 to fight against the terrorists in Syria], have hurried to help flood victims in Lorestan and Khuzestan.
Accordingly Mowkibs (tents) which normally provide Arbaeen pilgrims with services such as free food are put up in flood-stricken areas in Khuzestan and Lorestan provinces by Iraqis and Afghans offering various services to the residents, Kayhan daily newspaper reported on Thursday.
Popular Mobilization Forces is also providing logistical aids to direct flood waters and stop them from inundating cities since Thursday.
Additionally, according to Tasnim news agency, Shabab_Moqawama (literally meaning resistance youth) from Lebanon, Palestine, Iraq, Yemen, Bahrain, Syria and Nigeria have begun a campaign to collect donations and contributions to support the flood-hit regions.
MQ/MG