International humanitarian aid still arriving for the flood-hit in Iran
April 13, 2019 - 8:37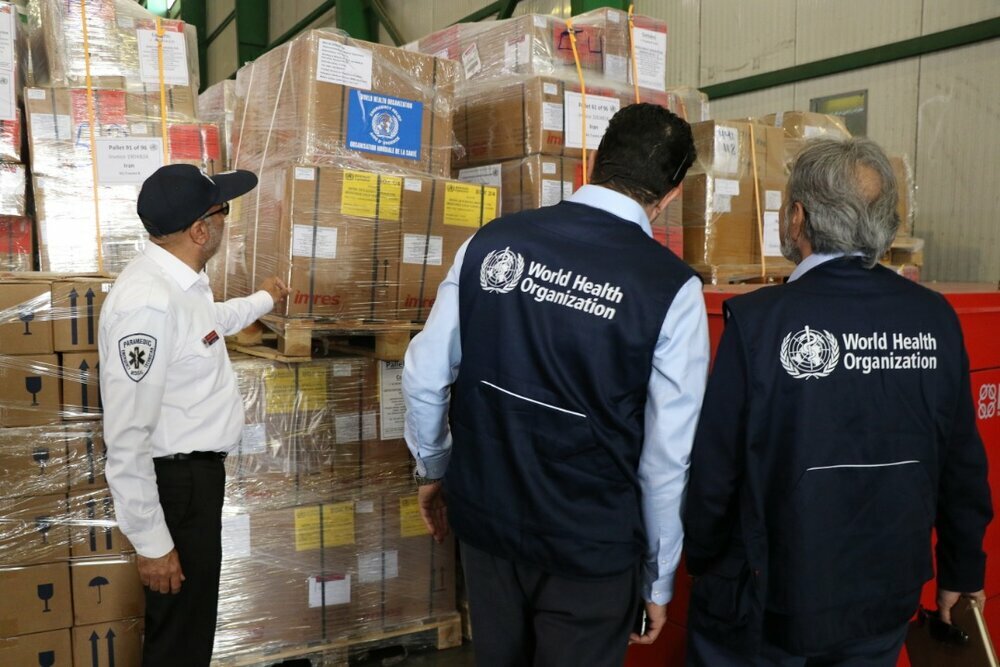 TEHRAN — Humanitarian aid from international organizations to the flood victims are still ongoing in Iran, deputy health minister for international affairs Mohsen Asadi Lari has said, IRNA news agency reported on Thursday.
Heavy rainfall, beginning on March 19 has led to flooding in 28 out of 31 provinces affecting 42,269,129 inhabitants in 253 cities and causing widespread damage to municipal facilities, including health centers and hospitals. Many health facilities in affected areas are either fully or partially damaged, and the risk of water- and vector-borne diseases, including malaria, cholera and other communicable diseases is increasing, also due to the interruption of the water supply.
Following devastating flood hitting Iranian provinces some 1,660,100 individuals are in need of health care services in areas where the floods have left 78 people dead and 1,137 injured. As many as 295,787 people have been displaced.
On Wednesday World Health Organization (WHO) sent essential medical supplies, including trauma, health, cholera and non-communicable disease kits and other commodities requested by Iran to respond to the growing health needs of thousands of people who have been displaced as a result of the flooding in many provinces in the country.
Asadi Lari explained that due to the extensive damages caused by the flooding in provinces of Khuzestan and Lorestan more assistance from WHO will be dispatched to Iran.
Dispatching such humanitarian aids are not affected by sanctions, but financial aids are blocked by U.S. sanctions against Iran, he lamented, adding that "although even sending aids are faced with difficulties in some cases."
Oman has also airlifted relief supplies to Iran which has been hit by massive floods in recent weeks, ISNA news agency reported on Thursday.
Iranian Red Crescent Society (IRCS) also announced on Thursday that International Committee of the Red Cross (ICRC) have contributed 100,000 euros to the flood-hit Iranians.
Humanitarian assistance from United Nations International Children's Emergency Fund (UNICEF) was also dispatched to the province of Golestan.
MQ/MG