Asiatic cheetah, Persian leopards observed in north central Iran
April 7, 2019 - 8:57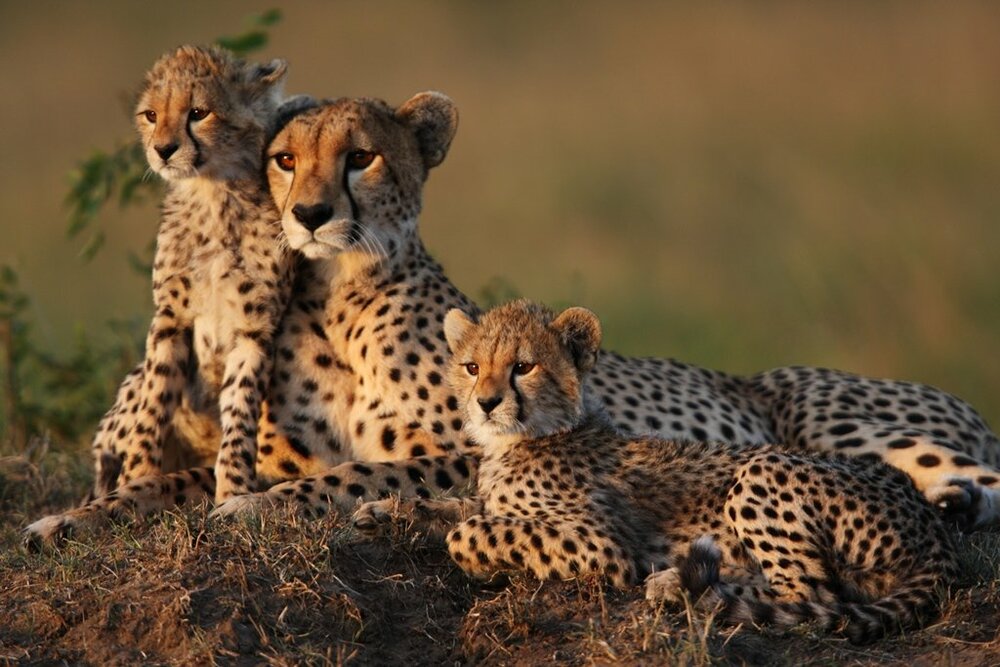 TEHRAN – An Asiatic cheetah and two Persian leopards have been spotted in Shahrood county in north central Semnan province, Amir Abdous, the provincial department of environment (DOE) chief has announced.
Referring to ten camera traps installed in the area to determine the exact distribution of the species, Abdous noted that the cameras have recently captured photos of an Asiatic cheetah and two Persian leopards.
Last year, some 8 Asiatic cheetahs have been spotted in Khar Turan national park in the province, he added, Mehr reported on Thursday.
He further called on the passengers to be cautious and take safety measures while driving through Abbasabad-Mayami road, linking north-central Semnan province to Mashhad.
Abbasabad-Mayami road is one of the deadliest roads for Asiatic cheetahs as 8 of them have been killed in road crashes over the past 10 years, he lamented.
Locals also must be cautious and contact the DOE in case they see any animal carcasses or illegal hunting activities, he highlighted.
Listed as critically endangered by the International Union for Conservation of Nature (IUCN), the Asiatic cheetah is among the rarest cats in the world at subspecies level, with fewer than 50 believed to remain in Iran.
Roads fragmenting cheetahs' habitats are the main threats for the species, while guard dogs and stray dogs, drought spells, decreasing population of the prey species to support the cheetahs, and habitat loss are also other factors endangering the sparse population of the cheetahs in the country.
The Persian leopard is also listed as Endangered on the IUCN Red List; the population is estimated at fewer than 871–1,290 mature individuals and considered declining.
In Iran, primary threats are habitat disturbances followed by illegal hunting and excess of livestock in the leopard habitats. The leopards' chances for survival outside protected areas appear very slim.
FB/MQ/MG