Asiatic cheetahs spotted for 3rd time this year in central Iran
September 17, 2018 - 9:48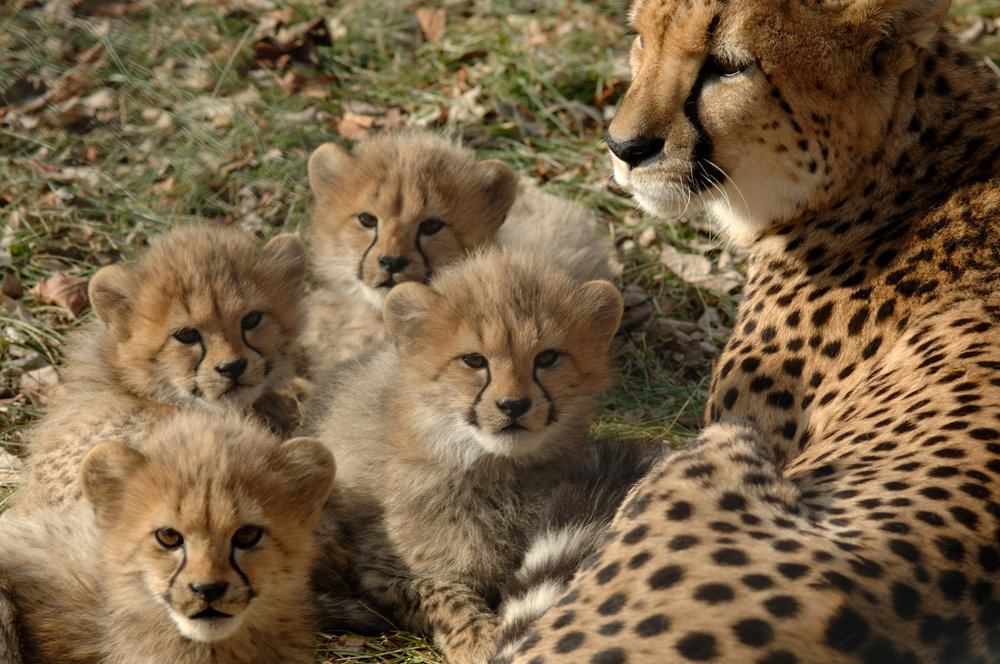 TEHRAN — Two Asiatic cheetahs have been spotted at the Behabad county located in Yazd province, for the third time since the beginning of the current Iranian calendar year (March 21), the provincial department of environment chief has said.
Behabad county is known as the best habitat for the rare and precious specie of Asiatic cheetahs, IRNA quoted Nayereh Pourmollaei as saying on Sunday.
First Asiatic cheetah in Yazd province was spotted in the Iranian calendar year of 1354 (March 1975- March 1976) in Mehriz city, she said.
So far, in addition to the cheetahs, over 800 plant species, 190 bird species, 60 wild mammals and over 40 reptile species have been identified in protected areas of Yazd province, she concluded.
Asiatic cheetah, the fastest land animal in the world, are now only inhabiting eastern and east central Iran, not in any other parts of the world, which has been listed as critically endangered on the International Union for Conservation of Nature (IUCN) Red List since 1996.
Currently the Asiatic cheetah mainly inhabits the desert areas around Dasht-e Kavir in the eastern and central east of Iran, including parts of the Kerman, Khorasan, Semnan, Yazd, Tehran, and Markazi provinces. Most live in five protected areas, Kavir National Park, Touran National Park, Bafq Protected Area, Dar-e Anjir Wildlife Refuge, and Naybandan Wildlife Reserve.
In August Majid Kharrazian-Moqaddam, director of aquatic wildlife and biodiversity office at the Department of Environment said that cheetahs' habitats in Iran are stretching over 12 million hectares of land area and over the past 16 years only experts collaborating with Conservation of Asiatic Cheetah Project (CACP) have actually strived to count the species using trap cameras and other technical methods
He went on to say that they have counted 48 cheetahs, but the number is not exact and has certainly changed given that some must have died and some have reproduced over the past years.
Over the past 16 years some 42 Asiatic cheetah have been killed in the country, he regretted, adding that 28 of the cheetahs died in road crashes and 14 other were either killed in conflicts with guard dogs or due to other unknown reasons.
Kharrazian-Moqaddam explained road kill constitute 70 percent of cheetahs' fatalities and that's why guard dogs and being struck and killed by motor vehicles are the main threats to this precious species population, IRNA news agency reported on Friday.
For one Abbasabad-Mayami road, linking north-central Semnan province to Mashhad, northeastern province of Khorasan Razavi, in one of the deadliest roads for Asiatic cheetahs as 8 cheetahs have been killed in this area over the past 10 years, he lamented.
FB/MQ