'Iran's wildlife population shrinking at alarming rate'
November 18, 2018 - 21:41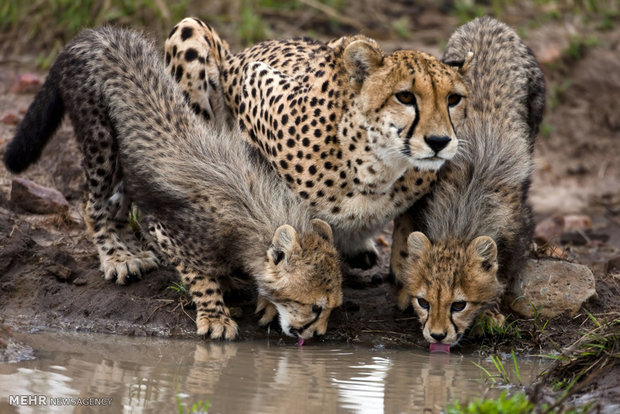 TEHRAN – The country's wild species population is shrinking at an alarming rate as many of the species are facing a decline being killed in car crashes as a result of road construction in the middle of forests and depletion of their habitats, chief of Alborz province department of environment (DOE) has said.
"Unfortunately, most of the road construction projects are implemented without any environmental impact assessment in regard to the conservation of wild species," ISNA quoted Fardin Hakimi as saying on Sunday.
He further regretted that many roads are constructed in the hearts of the forests within wildlife habitats which have not been environmentally assessed, and has resulted in the loss of a number of the region's rare biodiversity.
When a road crosses an animal's preferred habitat, divides it into different parts which limits crossing of animal species, so the roads must be fenced and warning signs installed to prevent the animals from passing the roads and also warn the reckless drivers, he also explained.
Hakimi went on to say that all construction projects in the nature limits the animal realm and they can no longer walk across their range without crossing the roads, so mortality is often the result.
In fact, road kill is the leading cause of mortality in many wildlife populations, as many animals even those in danger of extinction are being killed in car accidents each year in all provinces of the country, he added.
Last year, in Alborz province, a bear, a few beech martens, a number of jackals, wolves and other species died in collisions with cars, he regretted.
On some roads, such as Karaj-Chaloos road, which is already constructed, warning signs must be installed for drivers so that they can be careful when passing through species habitat, especially during the cold season, when species come to the margins of the villages and along the roads to find food or warmer places, he concluded.
On Saturday, a female Asiatic cheetah lost life after being severely wounded in a car crash in Jajarm road in North Khorasan province, which has raised great concerns due to the female cheetah reproduction ability.
Moreover, earlier in August, an Asiatic cheetah cub had been injured in a car crash on Abbasabad-Mayami road, north-central Semnan province, and lost life due to irreversible spinal cord injury.
Also, A Caracal, an endangered wild cat also called the desert's black-ear, has lost life in a car accident on late October on Shiraz-Kazeroon road, southern Fars province.
FB/MQ/MG