Artificial insemination, an option for captive breeding of Asiatic cheetahs
April 14, 2018 - 20:21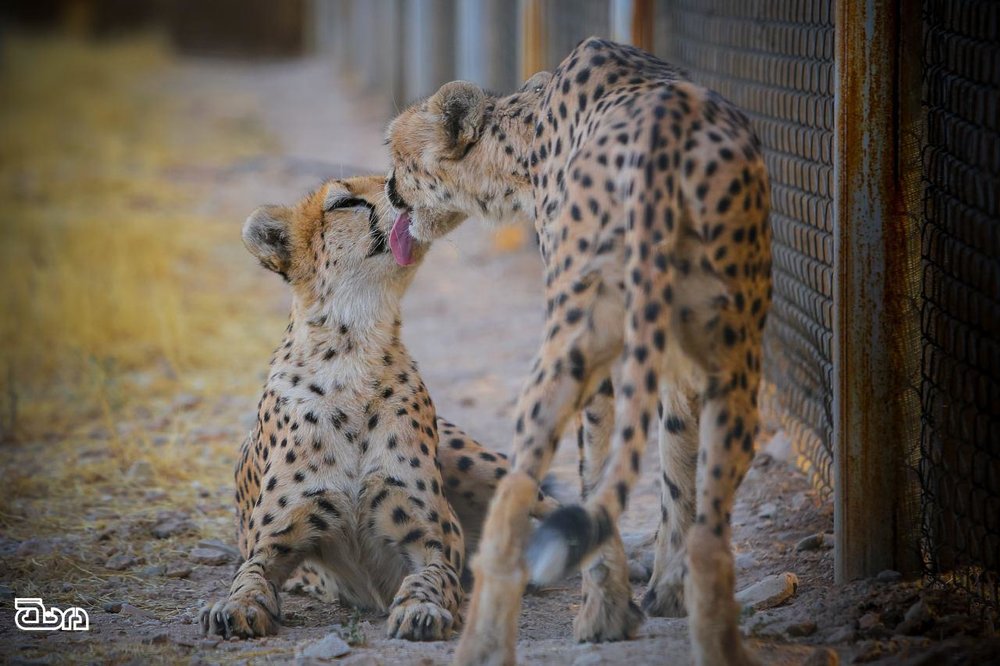 TEHRAN — The two Asiatic cheetahs being kept in captivity in Pardisan Park, Tehran, will undergo artificial insemination, Iman Me'marian, the chief veterinarian of Pardisan Rehabilitation Center has said.
A French team of vets will soon travel to Iran to help Iranian experts implement artificial insemination in a hope to rebuild stagnant cheetah populations, YJC qouted Me'marian as saying.
The two Asiatic cheetahs, well known as Delbar and Kushki, are physically ready to undergo the procedure of assisted reproduced, he highlighted, and however, he didn't provide any further details on the exact time of the project.
Previously the Iranian team were only exploring other options for breeding the cheetahs in captivity wishing for the animals to conceive naturally, but now after some years they are thinking of actually implementing artificial insemination
In 2007, a hunter named Kushki bought a male cheetah cub from hunters who intended to kill him and gave the cub to the Department of Environment (DOE). The cub was named after his savior. The male cub was moved to Pardisan Zoo when he was seven months old. Four years later, a female cheetah cub found by a shepherd in Shahroud, Semnan Province, was saved by DOE and named Delbar. She was held in captivity until the autumn of 2014 when she too was moved to Pardisan Zoo to meet her potential mate.
The Asiatic cheetah, also known as Iranian cheetah, is a critically endangered cheetah subspecies surviving today only in Iran numbering at about 50.
Currently the cheetahs are inhabiting in protected areas in the eastern and central arid regions of Iran, where the human population density is very low. Reduced gazelle numbers, persecution, land-use change, habitat degradation and fragmentation, and desertification contributed to the decline of the cheetah population.
According to Scientific American for numerous reasons, breeding cheetahs is difficult. Because most of the species died leaving only a small number left to repopulate in the wild some 10,000 years ago, unfortunately today's cheetah population suffers from low genetic diversity. All living cheetahs are between 5 and 10 percent genetically alike; this similarity manifests itself in poor sperm quality, increased disease susceptibility and high infant mortality. To make matters worse females are picky about which mates they choose and have delicate reproductive cycles.
MQ/MG