Cheetah cub wounded in car crash suffers irreversible spinal cord injury
August 15, 2018 - 10:0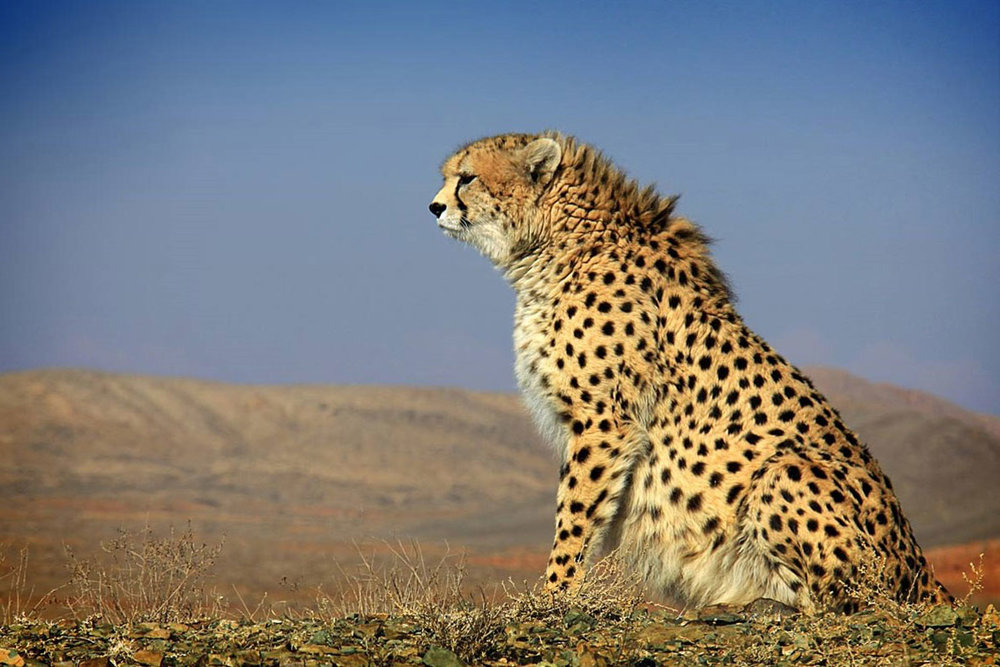 TEHRAN — An Asiatic cheetah cub which had been wounded on August 7 in a car accident on Abbasabad-Mayami road, north-central Semnan province, has suffered irreversible spinal cord injury, IRNA reported on Tuesday.
The one-and-a-half-year cheetah cub was transferred to Tehran and undergone surgery but the damage to spinal cord was so severe that has affected its body functions, the report added.
The animal is now being kept in rehabilitation center of Pardisan park in Tehran.
The Asiatic cheetah mainly inhabits the desert areas around Dasht-e Kavir in the eastern half of Iran, including parts of the Kerman, Khorasan, Semnan, Yazd, Tehran, and Markazi provinces. Most live in five protected areas, Kavir National Park, Touran National Park, Bafq Protected Area, Dar-e Anjir Wildlife Refuge, and Naybandan Wildlife Reserve. The cheetah has been listed as critically endangered on the International Union for Conservation of Nature (IUCN) Red List since 1996.
Based on the sightings the number of remaining Asiatic cheetahs can be estimated at almost 50. However due to the shortcomings of trap cameras installed in the protected areas and other techniques of counting cheetahs it is not easy to tell the gender composition.
The cheetah/livestock interactions and the presence of human beings and guard dogs in cheetah's habitats, road accidents and habitat fragmentation due to human encroachment are of the threats making the cheetah's future uncertain.
Cheetahs don't usually stay in one place and might move from one habitat to another. Mining development and road construction near reserves or between fragmented habitats also threaten the population and over the past years the unsafe roads and careless drivers have resulted in increased road kills.
One of the highest casualty rates in the country occurs on the Abbasabad-Mayami road. Road crashes [the ones recorded by the Department of Environment] accounts for 52 percent of the cheetahs fatality rate.
Hamid Zohrabi, deputy environment chief for Department of Environment (DOE) natural environment and biodiversity directorate have criticized Transport Ministry incompetence in fencing the roads which has worsened the situation, ISNA news agency reported on Tuesday.
Majid Kharrazian-Moqaddam, director of aquatic wildlife and biodiversity office at the DOE, also said on Tuesday that fencing projects have already started in area since last week.
MQ/MG