Iraqi PM visits Imam Reza shrine in Mashhad 
April 8, 2019 - 11:42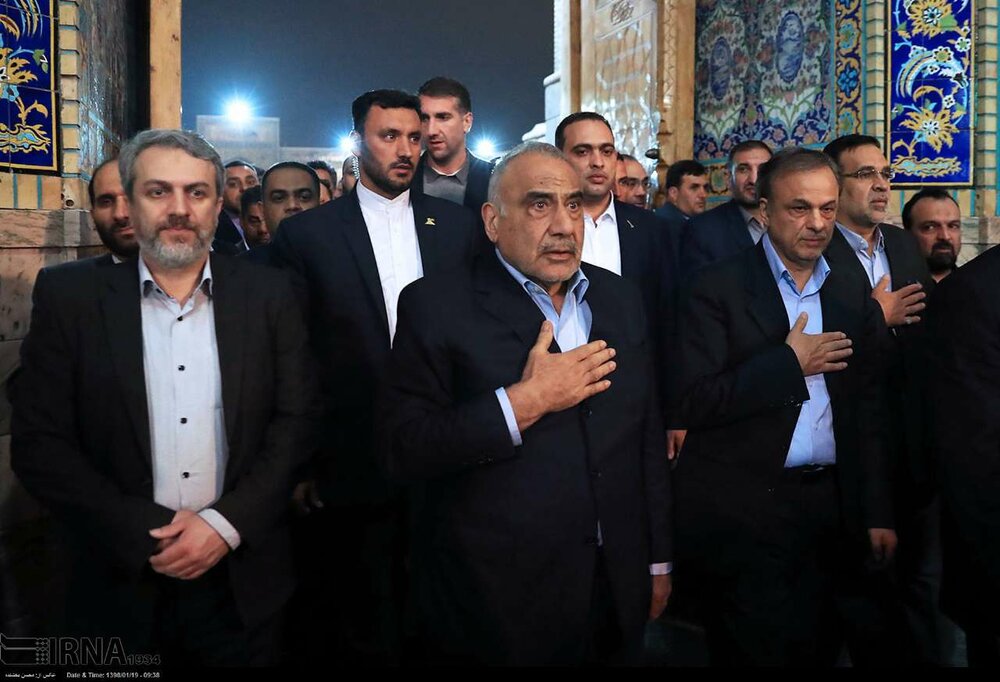 MASHHAD - Iraqi Prime Minister Adel Abdul Mahdi visited the shrine of Imam Reza (AS), the eighth Shia Imam, in Mashhad late on Sunday. 
Abdul Mahdi visited Iran on Saturday for a two-day visit. He was accompanied by a large economic and political team. During his stay in Tehran, he held talks with President Rouhani, Leader of the Islamic Revolution Ayatollah Ali Khamenei, and Vice President Es'haq Jahangiri.
Prime Minister Abdul Mahdi also participated in the business forum in Iran's chamber of commerce in Tehran on Sunday.
PA/PA