U.S. move on IRGC is 'provocative', Rouhani says in phone talks with Macron
April 10, 2019 - 20:0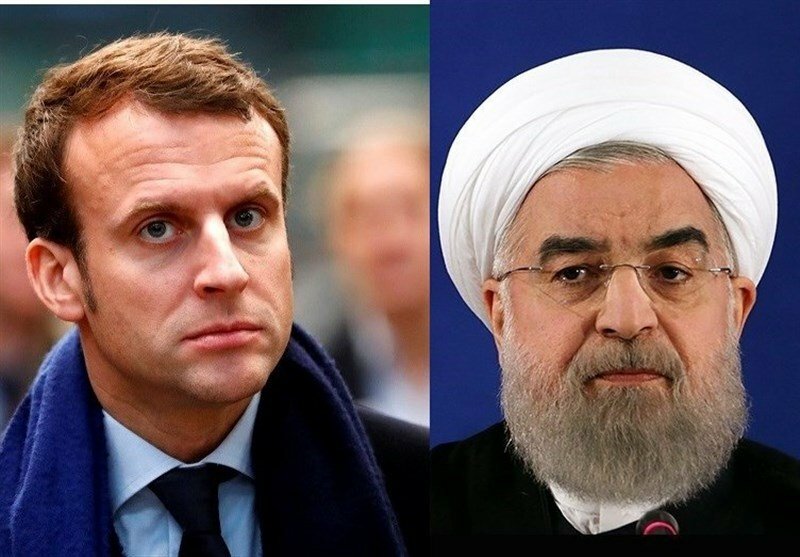 TEHRAN – Iranian President Hassan Rouhani said on Tuesday that the U.S. act in designating the Islamic Revolution Guard Corps as terrorist organization is "very provocative", "dangerous" and "unprecedented".
During a phone conversation with French President Emmanuel Macron, Rouhani said that the U.S. action was taken based on Tel Aviv's request.
"Today, at least two countries in the region would be controlled by Daesh if it was not for the Guards' sacrifice. These forces caused a serious harm to the terrorist groups in the region," Rouhani reminded.
U.S. President Donald Trump labeled the IRGC as a foreign terrorist organization on Monday.
According to Reuter, France has called for steps to avoid any escalation of tensions in the Middle East.
In his talks with Macron, Rouhani also pointed to the 2015 nuclear deal, officially known as the Joint Comprehensive Plan of Action, saying Iran has been fulfilling its obligations, however, there has been no practical action by the other side.
"We want full implementation of obligations by both sides so that Iran can reap legitimate economic benefits," he said.
He noted that the International Atomic Energy Agency has confirmed Iran's commitment to the deal for 14 times and urged Europe to implement the mechanisms to save the deal.
Macron said that France and its partners will firmly fulfill their obligations under the deal.
"France and its partners will make any effort to encourage the U.S. to ease sanctions against Iran and undoubtedly, Russia and China play very important role in this respect," he said.
France, Germany and Britain announced on January 31 the creation of INSTEX, a special purpose vehicle aimed at facilitating legitimate trade between European economic operators and Iran.
European Union foreign policy chief Federica Mogherini, French Foreign Minister Jean-Yves Le Drian, German Foreign Minister Heiko Maas and British Foreign Secretary Jeremy Hunt has said INSTEX will support legitimate European trade with Iran.
In May 2018, Trump unilaterally pulled Washington out of the JCPOA and ordered reimposition of sanctions against Iran. The first round of sanctions went into force on August 6 and the second round, which targets Iran's oil exports and banks, were snapped back on November 4.
The Trump administration has even blocked the accounts of the Iranian Red Crescent Society to receive cash aid from abroad for flood victims, a move which has been described as "inhumane" and "cold-hearted" by ordinary people.

Even some analysts believe that Trump's terrorist designation against the IRGC is primarily aimed at putting economic pressure on Iran.
NA/PA