Iran to pursue case against U.S. over IRGC move: Hatami
April 10, 2019 - 21:43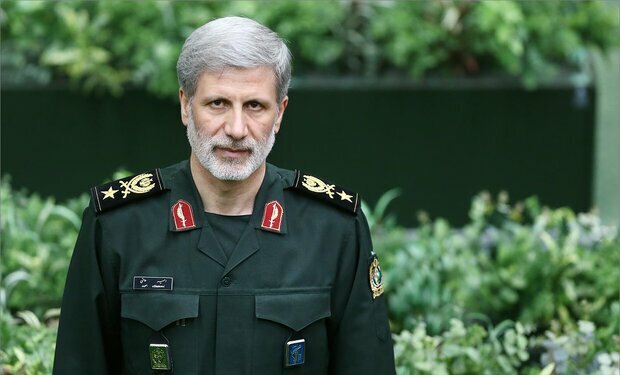 TEHRAN – Iran's defense and foreign ministries will push a case against the United States through international channels over its designation of the Islamic Revolution Guards Corps (IRGC) as a terrorist organization, Defense Minister Amir Hatami announced on Tuesday.
"Of course the Foreign Ministry will go ahead with pursuing a case in international institutions against America for such decision, but the Defense Ministry will cooperate as well," Hatami said, Mehr reported.
He said Iran will not be the first one to bring instability to the region but it will respond decisively in case of any threat.
From now on, he continued, any encounter "they have with the Guards forces will be met with our strong response."
The defense chief also predicted that Iran's response to the U.S. move will make the Americans reconsider their decision.
He added if the Islamic Republic and the IRGC had not fought with terrorists, the world and the region would be so different today.
Hatami also met with President Hassan Rouhani on Tuesday evening to brief him about the activities of the Defense Ministry during the last Iranian year, which ended on March 20.
During the meeting, Rouhani said the enemies will never be able to hamper the Iranian nation's progress.
"The nation have been committed to their path and objective through unity and resistance and will succeed," he added.
MH/PA