Turkey, Qatar, Iraq, China criticize U.S. designation of IRGC as terror group
April 10, 2019 - 19:7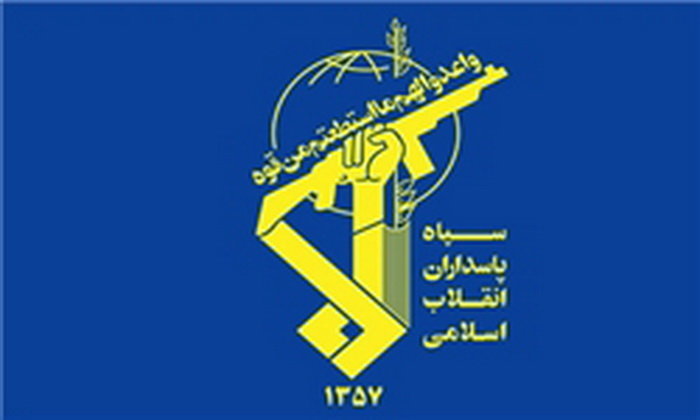 Turkey, a NATO ally of the United States, and Qatar, also a U.S. ally, as well as Iraq and China on Tuesday objected to U.S. President Donald Trump's decision to designate Iran's Islamic Revolutionary Guard Corps (IRGC) as a terrorist group.
"The United States issued this one-sided decision in the context of sanctions and pressure on Iran," Turkish Foreign Minister Mevlut Cavusoglu said during a joint press conference with his Qatari counterpart Mohammed bin Abdulrahman Al-Thani in Istanbul, Arab News reported.
"We do not support Iran's Revolutionary Guards in Syria, but no country can declare another country's armed forces a terrorist organization. We also do not support unilateral decisions." Such measures "would lead to instability in the region," Cavusoglu said.
According to Reuters, the Turkish foreign minister added, "Such decisions will lead to instability in our region and once you start stepping outside international law, it is unpredictable where it will stop."
Al-Thani said disagreements over the Iranian army's behavior, or that of any other army, should not be solved by imposing sanctions.
Trump on Monday said he had officially decided to include the IRGC on the U.S. list of terrorist organizations, marking the first time that America formally labels another nation's military as a terrorist group.
In response, Iran's Supreme National Security Council decided to include the U.S. Central Command, which is responsible for American military activities in the Middle East and Central Asia, on Iran's list of terrorist organizations.
Saudi Arabia and Bahrain, who openly show hostility toward Iran, welcomed the U.S. action on Tuesday. However, Iraqi Prime Minister Adel Abdul Mahdi said it "could have negative repercussions on Iraq and the region".
Abdul Mahdi, speaking to reporters, said Baghdad had tried to head off Trump's decision and added that Iraq would do all it could to bring calm to the region since it maintained good relations with both Tehran and Washington.
"We tried to stop the American decision. We reached out to all sides, to the U.S. and the Saudis," the prime minister told a press conference, according to Press TV.
Any escalation, he said, "would make us all losers."
Chinese Foreign Ministry spokesperson Lu Kang said on Tuesday China always upholds that all countries should observe the basic guidelines of international relations on the basis of the purposes and principles of the UN Charter, rather than pursuing power politics and bullying.
"We hope that relevant countries, especially major powers outside the region, will do more things that are conducive to the peace and stability of the Middle East, instead of taking measures that will lead to further tension in the region," Lu said in a regular press briefing, according to Xinhuanet.
Psychological warfare
Mahmoud Va'ezi, the Iranian presidential chief of staff, said the U.S. move is just a "propaganda" and "psychological warfare" which is primarily intended to put economic pressure on Iran.
In a tweet on Monday, Iranian Foreign Minister Mohammad Javad Zarif said the decision against the IRGC is an "election-eve gift" to Prime Minister Benjamin Netanyahu. Zarif also called the move a "dangerous U.S. misadventure in the region."
Iranian Defense Minister Amir Hatami said on Tuesday that the Islamic Revolution Guard Corps' power has made the U.S. and the Zionist regime of Israel angry. Based on the constitution, Hatami said in a statement, the IRGC is duty bound to guard the revolution and its achievements and the U.S. act is against the Iranian constitution.
IRGC Chief Major General Mohammad Ali Jafari on Tuesday downplayed the U.S. move, calling it "ridiculous". Jafari said the IRGC will become stronger in its defensive and offensive power.
Acting U.S. Defense Secretary Patrick Shanahan told Fox News on Tuesday that listing the IRGC as a terrorist group was a policy decision by the administration and was meant to have "non-military effects," such as pressuring the Iranian economy.
"We're going to continue to work in Iraq to strengthen security forces. We recognize Iraq's sovereignty. It's our role in-country to build security and we'll continue to do that," Shanahan said, according to Reuters.
For its part, France called for steps to avoid any escalation of tensions in the Middle East.
In a show of support, Iranian lawmakers wore Guards uniforms to parliament on Tuesday, as Iran marked the annual National Day of the Revolutionary Guards.
"America's decision to label the Guards as a terrorist group was the peak of stupidity and ignorance of the American leadership," Parliament speaker Ali Larijani as saying.
PA/PA