Tehran Intl. Book Fair kicks off with slogan "Reading Is Ability"
April 23, 2019 - 18:26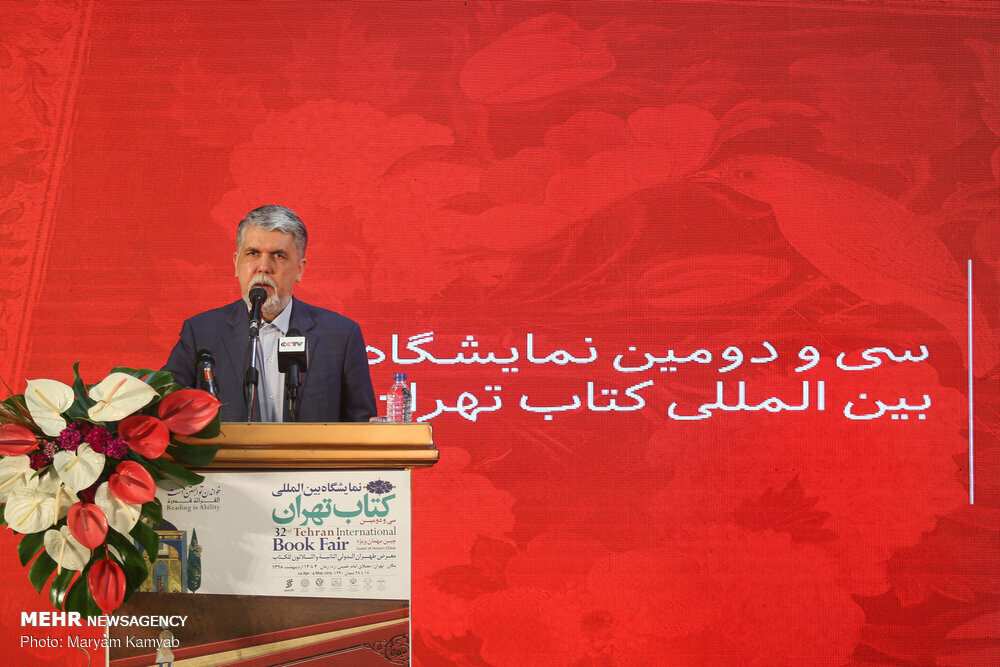 TEHRAN – The 32nd Tehran International Book Fair was officially inaugurated with the slogan "Reading Is Ability" at the Imam Khomeini Mosalla on Tuesday.
Minister of Culture and Islamic Guidance Abbas Salehi and his Chinese counterpart, Luo Shugang, along with a number of foreign diplomats attended the opening ceremony of the event, which hosts China as a special guest.
Speaking at the ceremony, Salehi said that despite the U.S. sanctions and obstacles facing the country, Iranians try to connect to the world via books and cultural diplomacy.
He called books Iran's envoys to the world, and added, "The world knows Iran through the Shahnameh, Masnavi-ye Manavi, Bustan and Gulistan, and Avicenna's Canon."
"There are people in the world, who plan to isolate the great civilized Iranian nation in the international arena, but the books and the cultural ties established by them will foil the plan," he noted.
In his brief speech, the director of the 32nd Tehran International Book Fair Mohsen Javadi, who is also the deputy culture minister for cultural affairs, said that Iran aims to deepen the bond of friendship with other nations by promoting reading and cultural issues.
China is the special guest of the Tehran International Book Fair this year. The country is attending the event with a delegation composed of about 200 Chinese cultural figures and officials as well as over 100 publishers, writers, translators and illustrators.
The book fair will be open to the public until May 4.
Photo: Minister of Culture and Islamic Guidance Abbas Salehi speaks at the opening ceremony of the 32nd Tehran International Book Fair on April 23, 2019. (Mehr/Maryam Kamyab)
ABU/MMS/YAW