New IRGC Chief Salami officially promoted to major general
April 23, 2019 - 19:40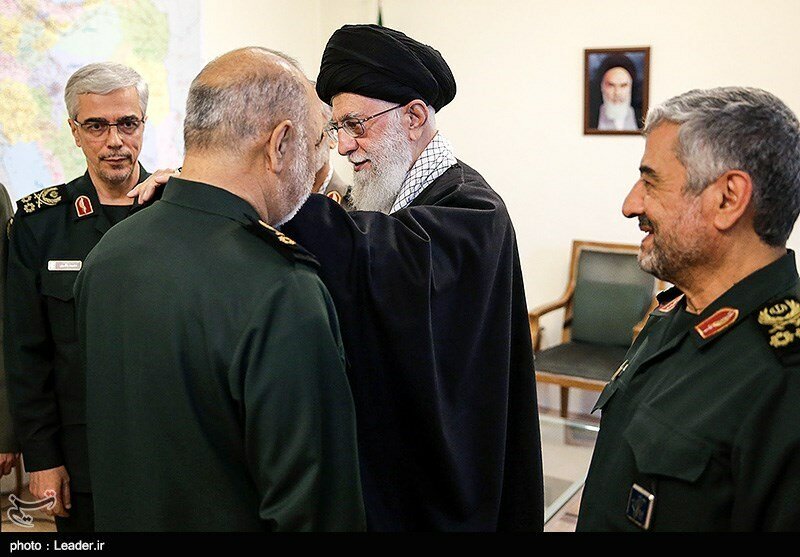 TEHRAN – The new commander of the Islamic Revolution Guards Corps (IRGC) Hossein Salami was officially promoted on Monday to the rank of major general by Ayatollah Ali Khamenei, the commander-in-chief of the armed forces.
The promotion was made during a ceremony attended by top military commanders, including former IRGC Commander Mohammad Ali Jafari, Armed Forces Chief of Staff Mohammad Bagheri and Defense Minister Amir Hatami, where Ayatollah Khamenei wished success for Salami in his new post, Tasnim reported.
In a decree issued on Sunday, Ayatollah Khamenei appointed Salami to the commander of the IRGC. He also thanked Major General Jafari for his valuable and abundant services.
MH/PA