Tehran talks explore fresh ideas on modern architecture
April 24, 2019 - 22:42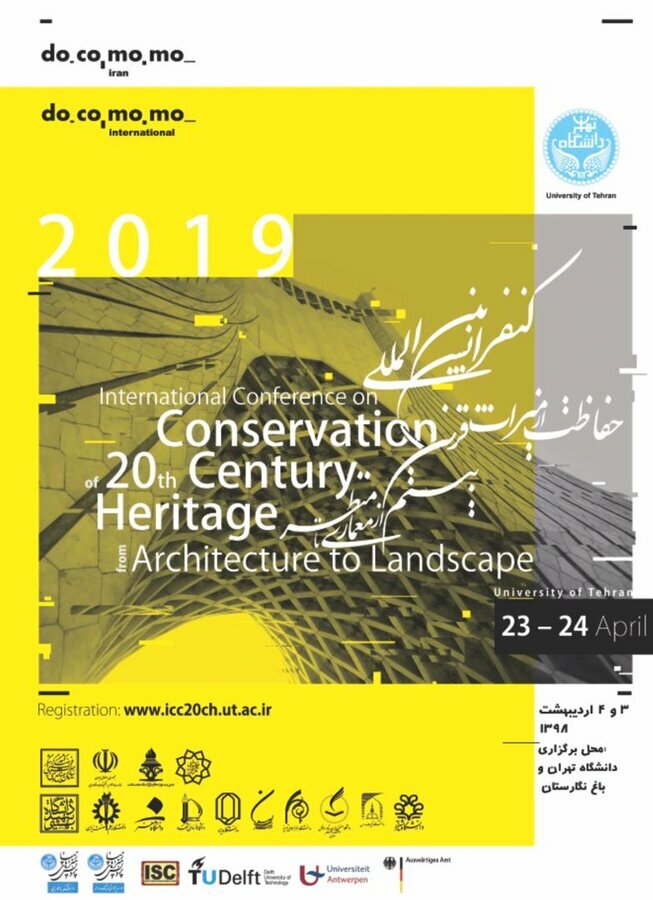 TEHRAN - Tehran hosted an international conference on April 23-24, which turned the spotlight on how to better restore modern architecture and landscape across Iran.
Experts from Japan, Germany, France, Turkey, the Czech Republic, Bosnia and Herzegovina, Spain, Belgium, the Netherlands, Taiwan, and Serbia attended the event titled "The International Conference on Conservation of 20th-Century Heritage from Architecture to Landscape", Mehr reported.
Chaired by Tehran Mayor Pirouz Hanachi, the conference addressed conservation and revitalization of modern and industrial heritage in Iran within themes "legal capacities and processes", "tourism and economy" and "future perspectives and impact of the 20th century in Iran".
University of Tehran and Negarestan Garden hosted the event in close collaboration with the Docomomo International (International Committee for Documentation and Conservation of Buildings, Sites and Neighborhoods of the Modern Movement) and TICCIH (The International Committee for the Conservation of the Industrial Heritage), the report said.
By late 19th century, traditional Iranian architecture began assuming some Western architectural elements, patterns and motifs which resulted in creation of hundreds of prestigious monuments in the country. Golestan Palace in downtown Tehran is an exemplar that embodies a successful integration of earlier Persian crafts and architecture with Western influences.
AFM/MQ/MG