'Absence of gas supplies from Iran could shut down half of Iraq's power plants'
May 1, 2019 - 19:57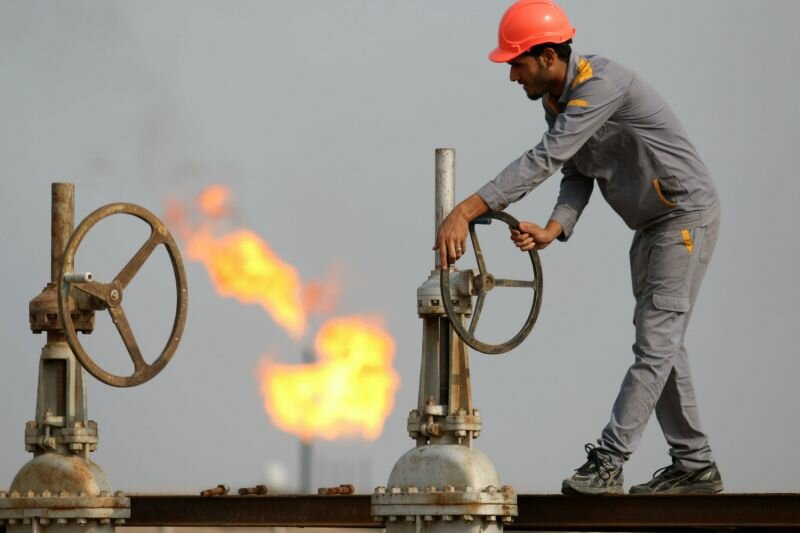 TEHRAN – Without Iranian gas supplies half of Iraq's natural gas power plants will close down in the summer, IRNA quoted a member of the trade committee of Iraqi parliament as saying on Tuesday.
"Baghdad's waiver from U.S. sanctions on Iran not being renewed, Iraq will face a really critical situation, including in power production." Heibat al-Habousi said in a press conference.
According to the official, of Iraq's total 15,000 megawatts of power capacity, 7,000 megawatts is produced by gas supplied from Iran.
Al-Habousi added that almost all Iraqi power plants use natural gas as feedstock and cannot use any other substitute fuels and don't have any other pipelines from other countries.
Considering Iraq's geopolitical improvements in the past few years, the Iraqi government has been seeking to improve the country's infrastructure and one of the main areas of focus has been Iraq's electricity network and power infrastructures.
Being neighbor to a country which is the home to the world's second largest gas resources is a good-enough reason for Iraq to look to Iran as one of its main suppliers of natural gas to meet its energy needs. Therefore, Iran for long has been one of Iraq's main gas suppliers.
The neighbors signed a deal in 2013 for Iran to supply gas to Iraqi power stations, but poor security in Iraq hampered the implementation of the deal.
Later on in 2017, once again Iran signed two contracts with Iraq to export gas, one for the capital Baghdad and the other for southern city of Basra.
Based on these deals Iran was to supply 35 million cubic meters of gas on a daily basis to the capital Bagdad [gradually in three phases] while up to 25 million cubic meters of gas per day was supposed to be exported to Basra.
After Trump withdrew from Iran's nuclear deal in November, the U.S. government and its allies have been putting all their efforts together to isolate Iran and make the Islamic country bend under economic pressure.
Taking Iran's energy market in the region has been Trump's top agenda in order to succeed in his plans.
'Steel market in Iraq offers $4b potential for Iran'
Iraqi steel market has at least $4 billion potential for Iran, according to the secretary general of the Iran-Iraq Joint Chamber of Commerce, IRNA reported.
Seyyed Hamid Hosseini said that to take the advantage of this market, Iranian companies need to be more active in branding, product quality and holding exhibitions in this country.
He said that the Islamic Republic of Iran should be thinking of diversifying its export markets and the best of these markets is Iraq.
The secretary general of Iran-Iraq Joint Chamber of Commerce referred to the great advantages of the Iraqi market and said that the destruction of Iraq's infrastructure, its high financial ability and the need for goods and services, the lack of efficient manpower are among the advantages that have attracted the Iranians to Iraqi market.
He said the Iraqi population survey shows that 65 percent of the country is under 45, while Iraq's population under the age of 20 has a share of over 45 percent, which is a demographic characteristic of their desire for consumption.
Hosseini noted that the development of construction and infrastructure is the fourth priority of the central plans of the Iraqi government, which should be addressed by Iranian exporters of goods and services.
Iranian economic figure highlighted that the Islamic Republic of Iran by the year 2017 was the third largest exporter to Iraq with $6.4 billion worth of exports, but last year, due to foreign exchange rate and events in the Iraqi government, Iran's exports to Iraq reached $8,700 million and Iran was ranked first in exports to this country.
EF/MA