Iranian diplomat: U.S. unilateralism harming rule of law
May 1, 2019 - 20:41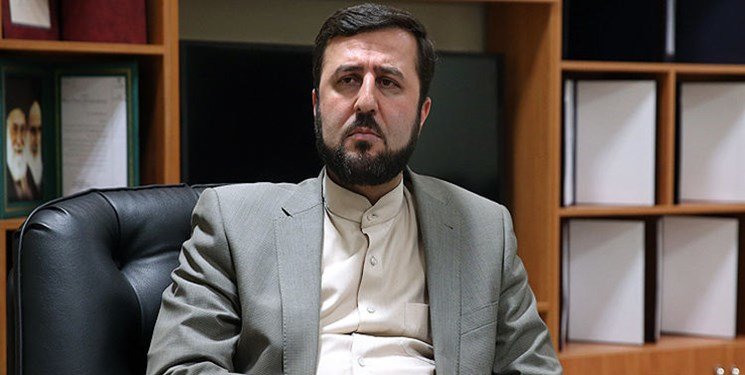 TEHRAN - Iran's ambassador and permanent representative to the Vienna-based international organizations said on Wednesday that multilateralism and rule of law is suffering from the U.S. unilateralism.
Kazem Gharibabadi was speaking in a ceremony to commemorate diplomacy for peace, organized by the Non-Aligned Movement, according to the Islamic Republic News Agency.
He said that multilateralism is the cornerstone of international relations and the formation of international organizations is based on this principle.
Noting that rule of law and multilateralism guarantee the national and international interests, he said, "Unfortunately, these principles are being hurt by unilateralism of one country, i.e. the United States."
The ambassador said the United States repeatedly resorts to unilateral moves such as sanctions, threaten to use force, military intervention, and even withdrawing from international treaties and agreements.
These moves, especially on the part of a country that considers itself the police of the world, are contrary to international law and the UN Charter, he said, adding the international community should disagree with the moves and stay committed to multilateralism and rule of law, he explained.
Iranian Foreign Minister Mohammad Javad Zarif who recently visited New York released a list of U.S. unilateral acts, stressing that Iran has always supported multilateralism and diplomacy for peace.
Addressing the United Nations General Assembly conference on "Remarking and Promoting International Day of Multilateralism and Diplomacy for Peace", Zarif stressed that Iran has always supported multilateralism and diplomacy for peace.
He said, "To defend multilateralism, it is imperative to deny the U.S. any perceived benefit from its unlawful actions, and to forcefully reject any pressure it brings to bear on others to violate international law and Security Council resolutions."
"We all have a responsibility to collectively hold any government accountable for the consequences of any lawlessness."
SP/PA