"Sheen" producer Shahab Hosseini asks Iranian artists to be voice of people
February 9, 2020 - 18:0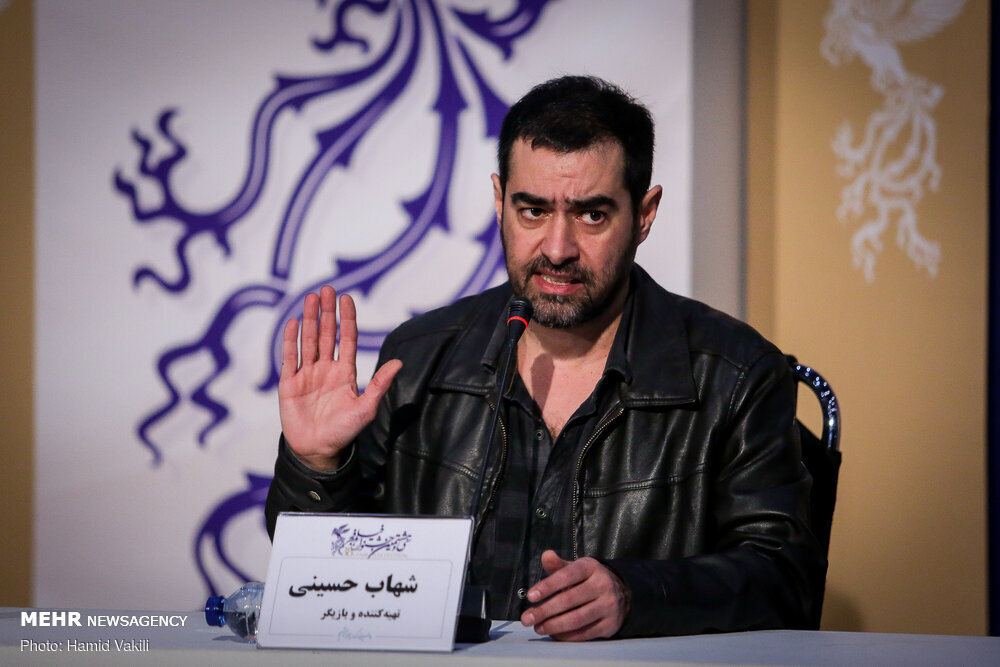 TEHRAN – Shahab Hosseini, the producer and a cast member of the thriller "Sheen", has asked Iranian artists to be the voice of their people.
"If we are artists – as we claim that we are – we should be the voice of our people. If people have a loud voice to make their demands known to officials, they do not need to take to the streets and pay the price of heavy losses," he made the remakes in a press conference at the Mellat Cineplex on Saturday after the premiere of the film during the 38th Fajr Film Festival.
A number of actors and filmmakers announced over the past month that they would not take part in the festival in sympathy for the families of those people killed following the unintentional downing of a Ukrainian plane by Iran.
"I defend the solidarity and unity among people, and I should say that I also defend the efforts which avoid division," Hosseini said.
"Our problems will not be solved with the help of any hand from outside the country," he added.
"I have been traveling the world over during the past two years, and I have discovered that our problems will be solved among ourselves, and it is wrong for us to be waiting for someone from outside the country," he remarked.
Directed by Meisam Kazzazi, "Sheen" was screened in the out of the competition section of the Fajr festival, which will run until February 11.
Photo: Producer/actor Shahab Hosseini attends a press conference after the premiere of "Sheen" during the 38th Fajr Film Festival at Tehran's Mellat Cineplex on February 8, 2020. (Mehr/Hamid Vakili)
RM/MMS/YAW