Monthly rail freight transport of basic goods to ports up 200% yr/yr
April 21, 2020 - 12:59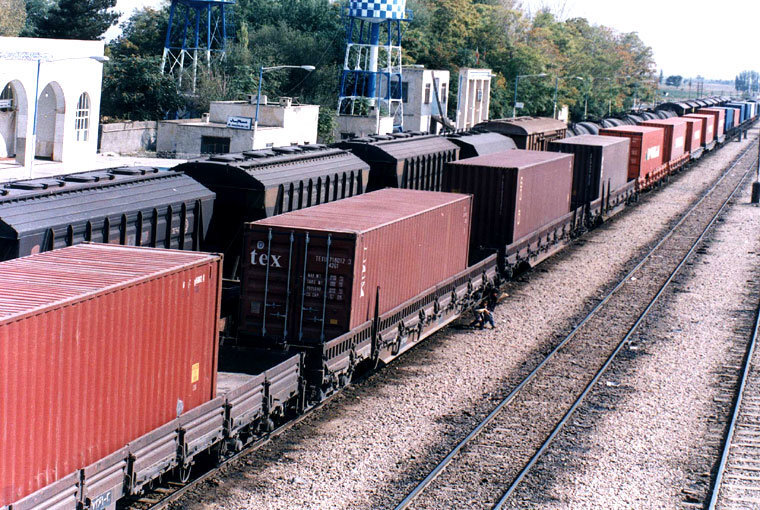 TEHRAN – Transit of basic goods to the ports via railway network in the first Iranian calendar month of Farvardin (March 20-April 19) was tripled (up 200 percent) compared to the figure for the same month last year, IRIB reported, quoting the head of the Islamic Republic of Iran Railways (known as RAI).
"The direct transport of goods from ship to train, which took place in the country's ports after 15 years, plays an important role in increasing the speed of cargo transportation and reducing the costs," Saeed Rasouli said.
Regarding the transportation of cargoes from the mines to steel industries and mineral production centers in the mentioned period, a 100 percent growth was also recorded compared to the last year, he added.
The official further explained that since due to the coronavirus outbreak the passenger transportation was greatly reduced, RAI used this opportunity for increasing the transportation of goods and cargoes and took effective measures in this area.
He also mentioned the government's support for rail transport companies, which have been affected by the pandemic and said: "The government has provisioned certain measures in the form of low-interest facilities to support rail transport companies, the preparations for which have been made and the initial steps are taken."
Direct transportation of goods from vessel to wagons saves $900,000 in a month
Meanwhile, Director General of Business Services Coordination at Government Trading Corporation of Iran (GTC) Hassan Fallahnejad said the direct transportation of goods from the vessels to the freight wagons has saved the country 40 billion rials (about $900,000) in the first Iranian calendar month of Farvardin.
In this new method, cargo shipping operations in ports will be carried out directly by the freight wagons of the rail transportation system, which will significantly reduce the costs of transportation," Fallahnejad told IRNA.
According to the official, GTC has set a great record in the transportation of goods in the country's southern and northern ports.
In the last month, basic goods have been sent to Tehran, East Azarbaijan, Isfahan, Karaj and Khorasan Razavi provinces through the rail transportation system, he stated.
Back in December 2019, the head of RAI had announced that the country's rail freight transportation capacity was going to increase by five million tons in the near future.
Also in July 2019, the official had said that 59 kilometers of railroads were constructed for connecting major cargo hubs in the country to the national railway network in the past Iranian calendar year.
EF/MA