By Faranak Bakhtiari
Ashuradeh Island's unique biodiversity decorates northern Iran
June 21, 2020 - 18:18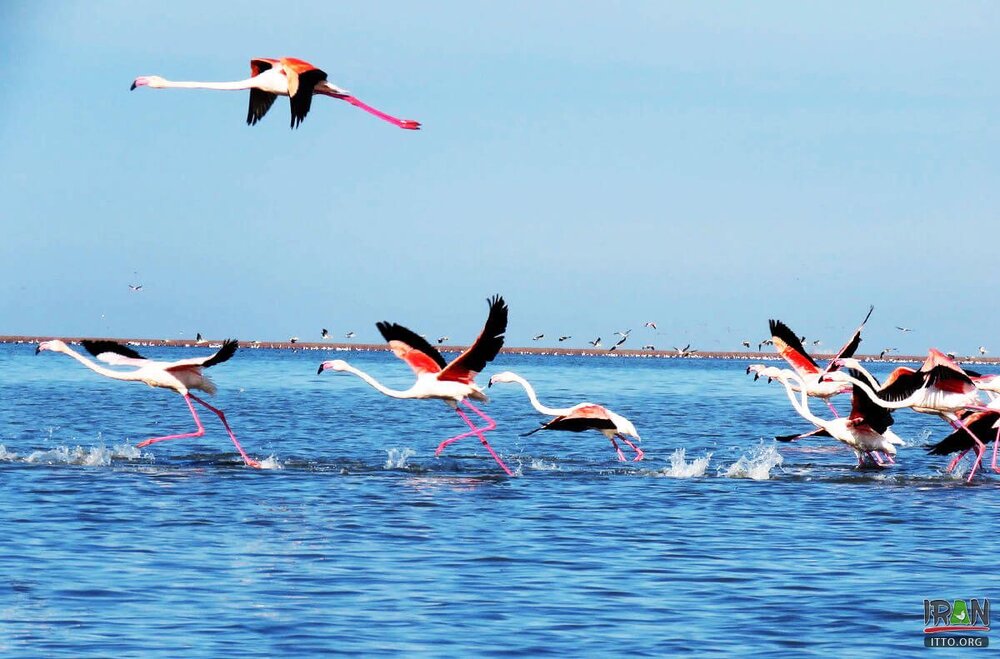 TEHRAN – Ashuradeh, Iran's sole island in the Caspian Sea, is a unique valuable part of Miankaleh Wildlife Sanctuary in northern Iran, which has a great share of the country's biodiversity.
Ashuradeh's surface is 800 hectares (2,000 acres). It is located on the eastern end of the Miankaleh peninsula in the county of Behshahr of Mazandaran Province of Iran, 3 kilometers from Bandar Torkaman and 23 kilometers from Gorgan.
The island can be reached via Bandar Torkaman. Ashuradeh is one of the main areas for fishing sturgeon, the species that provide caviar, over 40 percent of Iran's caviar is produced near the Island.
Ashuradeh was introduced and registered as one of the world's first biosphere zones in 1975.
The island is covered with raspberry bushes, thorns, and pomegranate trees, and is home to wildlife species of jackals, foxes, rabbits, and hosts a variety of native and migratory birds throughout the year.
Wild boar and species of wild horses which drink saltwater and have a very short lifespan also live on the island, .
An island that has been haunted by several wildfires in the summer and the many encroachments and abuses before and after it due to the shortcomings and misunderstandings of those in charge of preserving natural resources.
The beating heart of Miankaleh has been suffering from the implementation of tourism, cultural, and educational projects along with small and large constructions on its sensitive body.
The rich and unique habitat in the Caspian Sea is related to this island; the flow of water and natural sediments backed by the island, which, like a dam, has turned this part of the Caspian into a unique and important reproduction habitat for some marine species.
Due to the rich biodiversity, the region is one of the few remaining habitats of the endangered Caspian Seal, the smallest seal in the world.
Being an impressive bird-watching destination, the island displays a variety of bird species such as otters, all kinds of fish-eating ducks (common goldeneye and Mergus), pelicans, flamingos and cormorants, common pheasants, partridges, mute swan, tundra swan, and coots.
Gorgan Bay was designated as a Ramsar site (defined by the Ramsar Convention for the conservation and sustainable use of wetlands, recognizing the fundamental ecological functions of wetlands and their economic, cultural, scientific, and recreational value) along with Miankaleh Wetland.
The bay and its surrounding area are recognized as a valuable ecological complex in the world which had a direct impact on the livelihood of local communities in addition to conserving the marine life cycle.
FB/MG