Paragliding in Iran
January 26, 2021 - 16:0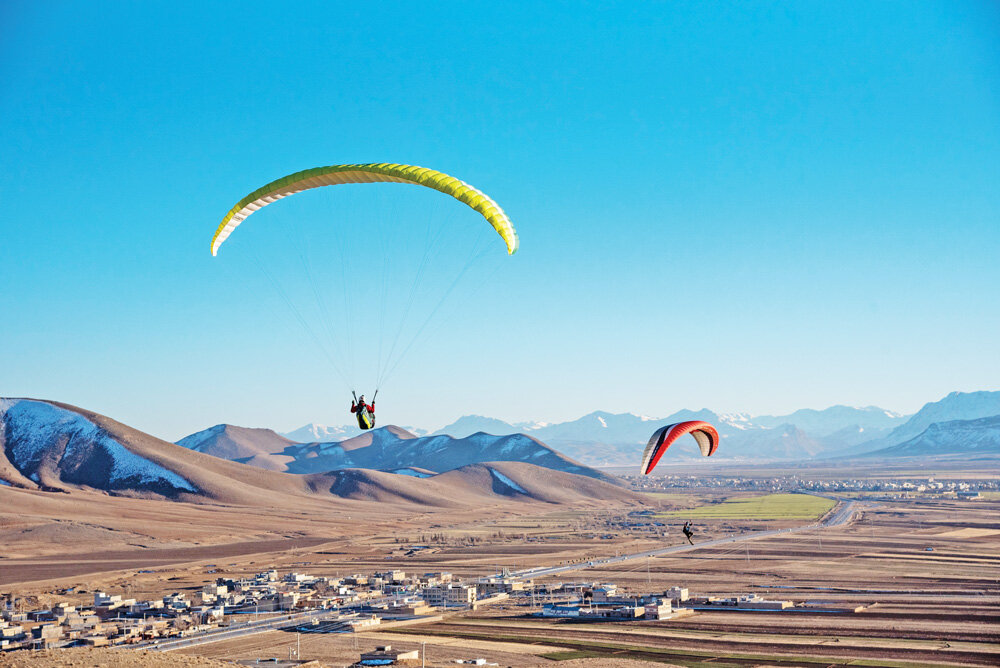 TEHRAN – Iranian paragliders flew over Shahr-e Kord in Chaharmahal and Bakhtiari Province, Southwest of Iran.
Shahr-e Kord is Iran's highest capital city at 2,070 m (6,790 ft) above the sea level. This led the city to be known as "Roof of Iran".
Paragliding is the recreational and competitive adventure sport of flying paragliders: lightweight, free-flying, foot-launched glider aircraft with no rigid primary structure.

A wonderful shot with what I take to be the Alborz mountain range in the distance.As a photographer myself, the beauty of this image is that it conveys to me a sense of peace and space. My best wishes to the people of Iran.

Very cool, would like to visit from the U.S. and fly there.