PMO director outlines details of terror attack on Iranian ships in recent years
October 13, 2021 - 22:47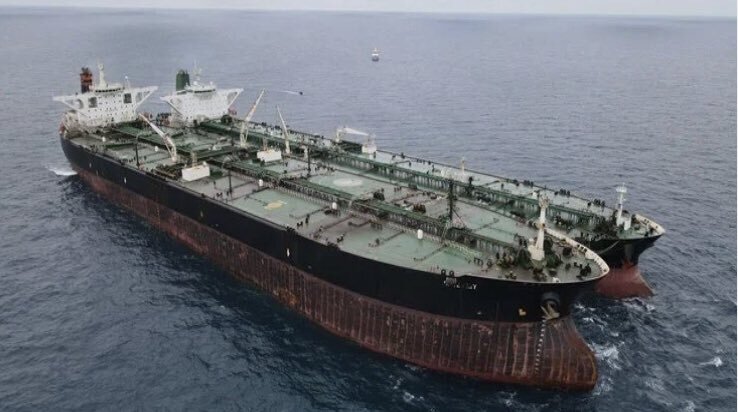 TEHRAN — The Director-General of Iran's Ports and Maritime Organization (PMO) on Wednesday revealed the terrorist attack on the shipping fleet of the Islamic Republic in the Red Sea in recent years.
Speaking on the sidelines of International Maritime Day, Mohammad Rastad told reporters that the causes of the attacks are unknown.
Some ships did not suffer much damage due to some measures taken by the PMO and they were returned to service soon, Rastad said.
The PMO chief also referred to reintroduction of sanctions on Iran following the U.S. withdrawal from the 2015 nuclear deal that affected Iran's shipping transportation.
"Our ships were severely restricted from entering the ports of other countries," he added.
However, he said, the shipping fleet was able to bypass restrictions in some ways and be able to dock in a number of ports, Mehr reported.
Rastad also said Iran enjoys a superior geographical position in maritime transport and has 5,800-kilometer coasts.
"In terms of capacity, Iran's ports are also among the top countries with a current capacity of 260 million tons," he said, adding, "Our ports will reach 285-million-ton capacity by the end of the current Iranian year (March 21, 2022)."
The extension of the Chabahar port operator's contract with an Indian company, was among other issues that Rastad referred to.
"The contract that we have with an Indian operator is still active. This contract is in the form of temporary operation of Chabahar port and we hope it will become a long-term contract," he highlighted.

He said out of the $85 million that the Indians were going to invest in Chabahar port, 30% have been realized and 6 gantry cranes have been provided.
This shows that the Indians intend to stay in the contract and invest, he remarked.
He also said, "Our northern ports have a capacity of 30 million tons, of which one-fifth is currently in use."
He added, "It is possible to use the sea route instead of land. The port of Astara is also being dredged, of which only 70,000 cubic meters remain."
He added: "Iranian companies do not have RO.RO ships. Therefore, a Russian company has announced its readiness to carry out RO.RO transportation activities in the northern ports of Iran. The shipping company of the Islamic Republic is also looking to buy a RO.RO ship."