Gilan to host lilium festival 
June 5, 2022 - 22:2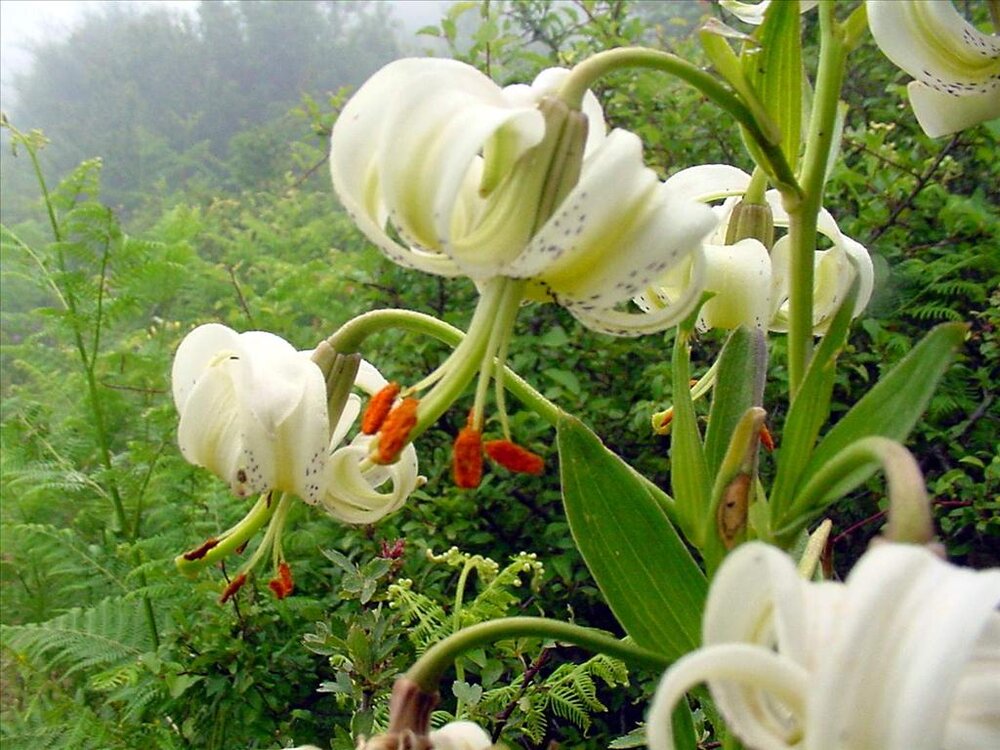 TEHRAN – A flower festival dedicated to the lilium ledebourii is scheduled to be held in Damash village, Gilan province, the provincial tourism chief has said. 
The festival, which takes place on Thursday, aims to familiarize tourists with different subcultures of ethnic groups in the northern province, Vali Jahani explained on Sunday.
Such cultural festivals will also help attract and distribute tourists in the various areas of the province, the official added.
Natural heritage of Gilan province, the lilium ledebourii is one of the rarest plant species in the world because it can grow in very limited regions and is of high significance to the locals, he mentioned.
Lilium ledebourii (known as Sousan-e Chehel Cheragh in Iran) is one of the rarest species of the lilium genus worldwide, which grows in Damash and some villages of Ardabil province.
Lilium ledebourii is a rare Asian species of plant in the Lily family. It was named for German-Estonian botanist Carl Friedrich von Ledebour (1786-1851).
Lilium ledebourii mostly flowers from early May until the middle of May. The flower is a persistent herbaceous plant that grows 50–150 centimeters tall. The yellow bulbs are oval and reach a diameter of 5–7 centimeters. They are highly segmented, and the scales are lance-shaped.
The stem is strong and straight. The leaves stand upright and have fine hairs on the edge. Their shape is linear to lance-shaped. They are 10–14 centimeters long, and 1–2 centimeters wide.
The basic color of the flower is white, turning green towards the base and purple towards the tepal tips. The filaments are green, and the pollen bright red.
Lilium ledebourii occurs at altitudes around 2,100 meters. It needs a dry, sunny position in well-drained soil, it is very susceptible to moisture.
Gilan is well-known for its rich Iron Age cemeteries such as Marlik that have been excavated over the past century. It was once within the sphere of influence of the successive Achaemenian, Seleucid, Parthian, and Sassanid empires that ruled Iran until the 7th century CE. The subsequent Arab conquest of Iran led to the rise of many local dynasties, and Gilan acquired an independent status that continued until 1567.
Sophisticated Rasht, the capital of Gilan province, has long been a weekend escape for residents of Tehran who are looking to sample the famous local cuisine and hoping for some pluvial action – it's the largest, and wettest town in the northern region. Gilan is divided into a coastal plain including the large delta of Sefid Rud and adjacent parts of the Alborz mountain range.
ABU/AFM