Argentina releases all Iranian crew of Venezuelan plane
October 19, 2022 - 19:24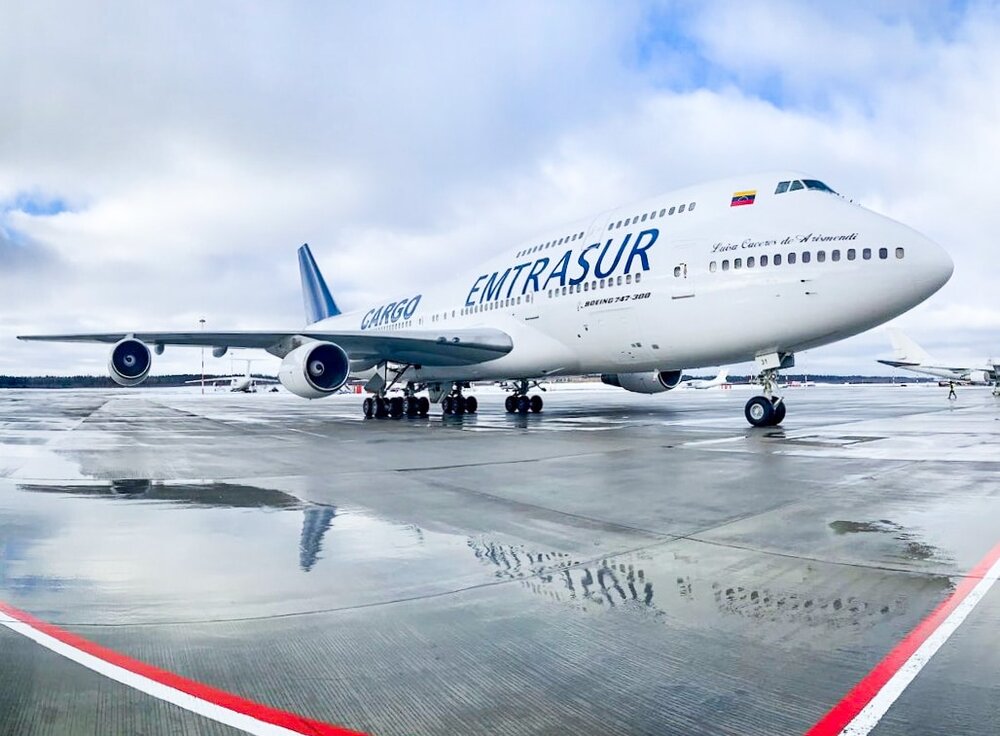 TEHRAN - All five Iranian crew members of a Venezuelan plane who were detained in Argentina at the request of the United States in June have been released, according to Iranian Foreign Ministry spokesperson Nasser Kanaani.
Kanaani said in a statement on Tuesday that the five Iranian nationals were released after 129 days of diplomatic, legal, and consular efforts by Iran and Venezuela.
The spokesman asserted that an investigative judge in Argentina had ultimately determined that the documents and evidence provided by the plaintiffs, namely DAIA (the umbrella organization of Argentina's Jewish community) and two Zionist members of the Argentinean parliament, were invalid and unreliable. The judge had also ordered the release of the Iranian crew of the plane by lifting the travel ban.
Kanaani confirmed the Iranian crew of the Venezuelan airliner are on their way to Iran.
An appeals court ruled on September 13 that 11 Venezuelans and one Iranian traveling on board the plane held at Ezeiza airport can depart.
The court had been ordered by the authorities to wrap up the inquiry into the other seven crew members in ten days.
Pilot Gholamreza Ghasemi, one of the Iranians previously barred from leaving, was forced to land his Boeing 747 cargo plane in Argentina on June 8 after arriving from Mexico with a supply of auto parts and trying in vain to enter Uruguay.
Venezuela and Iran, who inked a 20-year cooperation agreement in June, are both subject to harsh U.S. sanctions.
The sale of the plane to Emtrasur, a subsidiary of Venezuelan state carrier Conviasa, in October 2021, according to Washington, breached U.S. sanctions.
Venezuelan President Nicolas Maduro has accused the United States of attempting to "steal a huge, sophisticated cargo jet from us."
Iran has experience of flying Boeing 747s due to its large fleet. These older planes are still in service, and Iranian pilots have developed specialized skills in keeping them airborne and enhancing their capabilities.