Fatima Masoumeh shrine visited by travelers from 39 countries in month
November 1, 2022 - 21:3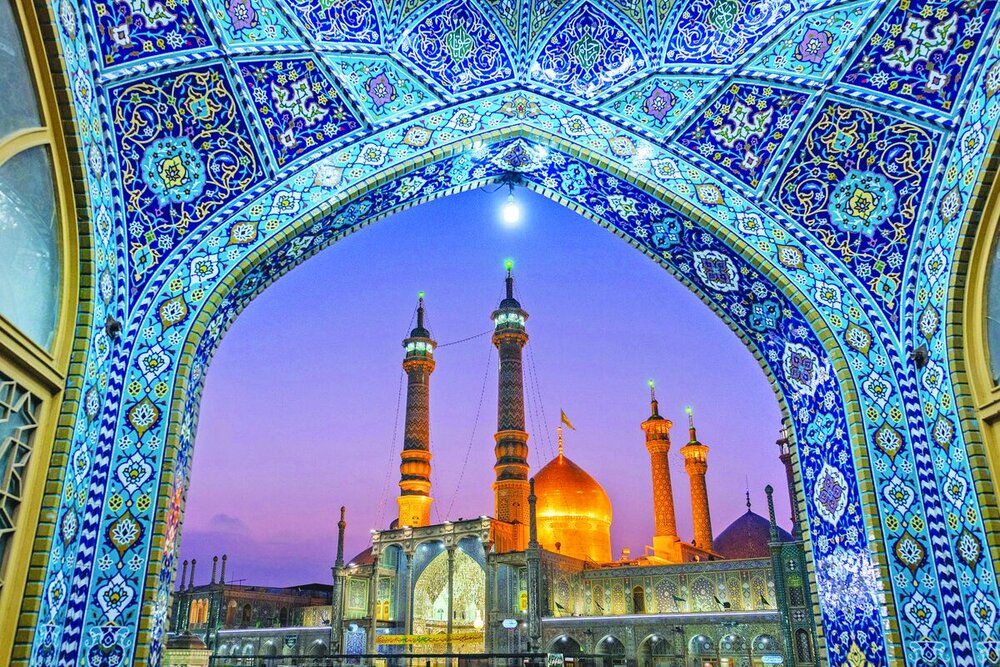 TEHRAN – Travelers from 39 countries paid visits to the holy shrine of Fatima Masoumeh (SA) in Qom, where the sister of Imam Reza (AS), the 8th Shia Imam, is laid to rest.
"1,530 travelers from 39 countries visited the holy shrine of Hazrat Masoumeh during the month of Mehr (Sep. 23-Oct. 22)," Mehr News Agency quoted a local official as saying on Tuesday.
People from Spain, the U.S., Italy, Poland, and Germany constituted the highest number of international visitors to the shrine, the official said.
Each day, the holy shrine draws thousands of domestic pilgrims from across the country. Narratives say Hazrat Masoumeh (SA) and many her relatives embarked on a journey from Medina to meet her brother, Imam Reza (AS), in Khorasan in 815 CE.
Due to his hostility toward Shias, Abbasid caliph Mamun ordered his men to stop them in Saveh, a city near Qom, home to a large population of Shias. Mamun's soldiers killed a large number of her companions in Saveh, where she was taken ill. Therefore, she decided to take refuge in Qom.
Shia Muslims in Qom gave Hazrat Masumeh (SA) and her companions a very warm welcome upon their arrival in the city. However, she was in critical condition and ultimately met her death on November 9, 816 CE. She is buried in Qom. Earlier in the Fars region, Mamun had killed her brothers Hazrat Ahmad ibn Musa (AS) and Seyyed Alaeddin Hossein (AS).
Qom, which is Iran's second holiest city after Mashhad, is home to major seminaries, madrasas as well as many tourist resorts, both cultural and natural.
Qom, which its antiquity goes back to the Sassanid era (224 CE–651), has many must-see destinations such as historical mosques, mansions, and natural sceneries scattered across the city as well as towns and villages nearby.
Visitors to Qom may be classified into two groups of people; sightseers and pilgrims who want to pay homage to the holy shrine, and Shia scholars and students who come from across the world to learn Islamic studies and browse through eminent religious bookshops.
AM