Iran to organize intl. conference on Oriental manuscripts
November 19, 2022 - 18:22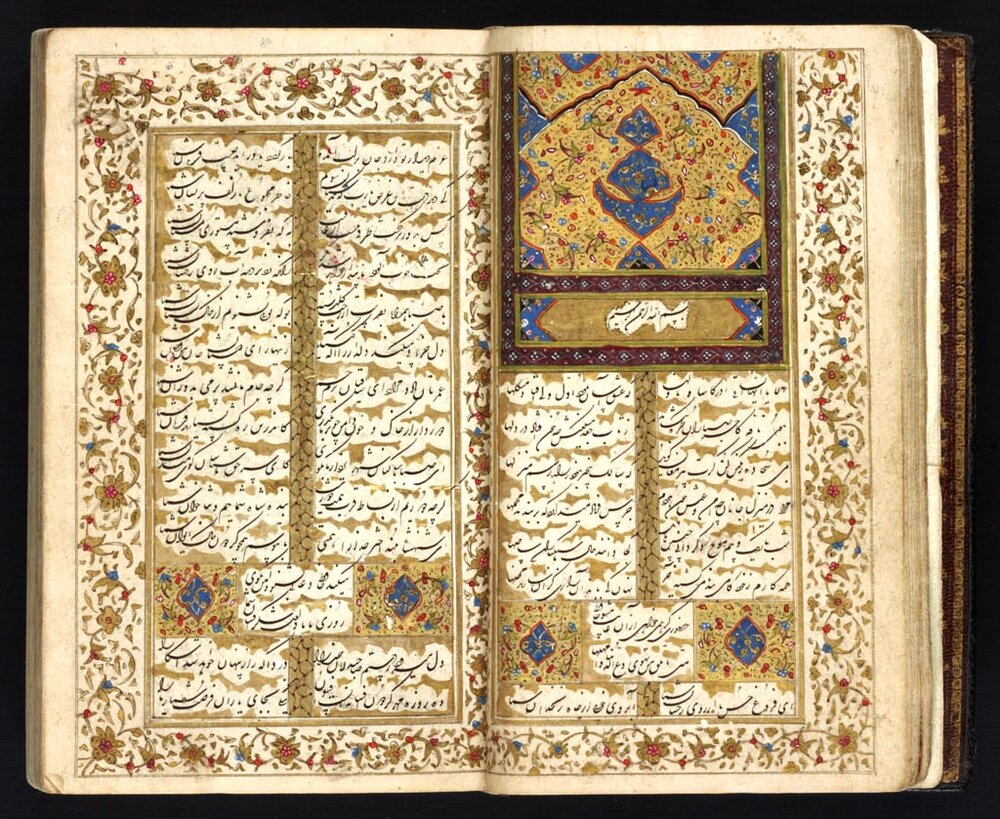 TEHRAN – Scholars will come together in Tehran and Qom in the spring of 2023 to discuss Oriental manuscripts during an international meeting.
The Center for Islamic Documents and Manuscripts (Majma-e Zakhayer-e Eslami) and the History of Science and Culture Institute in Qom are the main organizers of the International Conference on Oriental Manuscripts.
The conference is scheduled to be held in three stages, the first was organized last Wednesday as part of the programs arranged for the 30th edition of the Iran Book Week.
The dynamic and continuing bibliography of manuscripts was discussed during meetings held in several Tehran libraries at this stage. In addition, several manuscript scholars and librarians were honored.
The second stage of the conference will be held on February 27, 2023, in Istanbul, Turkey, the organizers said, however, no exact location was mentioned.
Tehran and Qom will host the final and main stage of the conference on April 27, 2023.
The conference aims to raise the younger generation's knowledge of manuscripts and help them appreciate the importance of rare books, explained the conference secretary, Sadeq Hosseini, in a press release.
By means of the meeting, the organizers also intend to attract the attention of university lecturers, students, media, museum curators and collectors to rare manuscripts.
"One of the big problems that concern most of us is that academics and museum curators are not aware of the importance and value of manuscripts," he lamented.
"In its next step, the conference plans to shift its focus to ordinary people; we plan to improve their knowledge of the history of their own culture by publishing compelling stories and screening amazing documentary films on rare manuscripts," he added.
Manuscript issues in Iran, Afghanistan, Iraq, Pakistan, Turkey, China, India, Japan, Singapore, the Philippines, Bangladesh, Russia, Saudi Arabia, Yemen, Syria, Lebanon, Palestine, Tajikistan and several other countries in the Middle East and Far East will be discussed during the conference.
"We want both scholars in China, India and Japan to be familiar with the manuscripts in the Islamic world and Muslim scholars to raise their awareness of rare manuscripts in other countries," Hosseini said.
The conference is planned to provide a comprehensive introduction to those rare manuscripts being preserved at some major libraries and cultural centers in Asia and the world.
It also conducted a comparative study of rare Islamic manuscripts and historical scripts in other religions.
In addition, modern methods for the preservation of Oriental manuscripts are among the topics to be discussed at the meeting, which will be held with contributions from the Iran Book and Literature House and the Malek National Library and Museum.
Photo: A manuscript of the Divan of Hafez, late 17th century. (Library of Congress/African and Middle East Division)
MMS/YAW