Theater vs. theater: "Offending the Audience" on stage in Tehran
November 21, 2022 - 17:54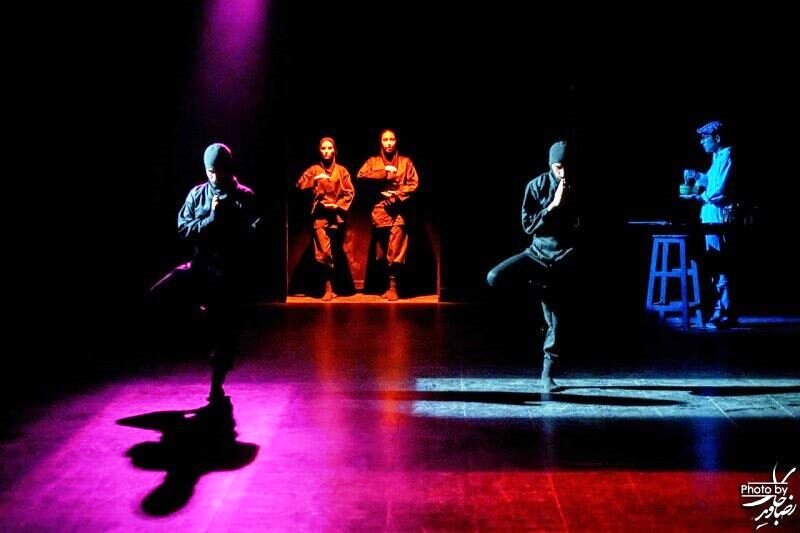 TEHRAN – A Tehran theater is hosting theatergoers for a look at "Offending the Audience", Austrian writer Peter Handke's play whose director and actor believes it is in conflict with theater.
Nader Khoshbakht is directing and performing in the play at Molavi Theater, and along with his performance are artists Foad Tabak, Danial Mirzai, Matin Shakhes, Goli Ramezani and Sohrab Jamali.
"The title of the play is the first thing we can trust, because it is anti-theater and this antagonism also challenges the conflict," Khoshbakht told the Persian service of Honaronline.
In "Offending the Audience", there is no plot. No story is being told at all. Instead, the audience is made aware that what they see is not a representation of anything else, but is in fact quite literal. The actors continuously repeat the point that this is not a play, and that nothing theatrical will happen.
The first lines of the performance are "You are welcome. This piece is a prologue." A prologue, that is, to all future theatrical performances.
"In this play, the performer along with the audience inspects the nature of theater on stage for an hour and phrases questions and makes a discovery, because theater has the task of awakening through dialogue and discussion; this play is a theatrical argument with theater that I hope it would result in an awareness," Khoshbakht explained.
A graduate of acting, the director said that he has been interested in "Offending the Audience" since he was a student, and added, "Due to its challenging and psychological nature, the play was frequently discussed in classes and in addition, it is in touch with the issues being discussed nowadays."
His troupe has spent eight months rehearsing to perform the play, which is being staged based on a translation by Ali-Asghar Haddad.
"I have been absolutely loyal to the original text in order to respect the audience," Khoshbakht said.
Due to the unrest currently underway across the country, people have shown considerable reluctance to go to theaters and films over the past two months, however, all the box office receipts raised by the play will go to charity.
"I've never seen before such an unwillingness toward theater; I wish we could learn to respect each other's choices," Khoshbakht lamented.
Photo: Director Mehrdad Khoskbakht's troupe performs "Offending the Audience" at Tehran's Molavi Theater. (Reza Javid)
MMS/YAW