European Parliament lends weight to uprising in Iran, vows to sever ties
November 22, 2022 - 22:5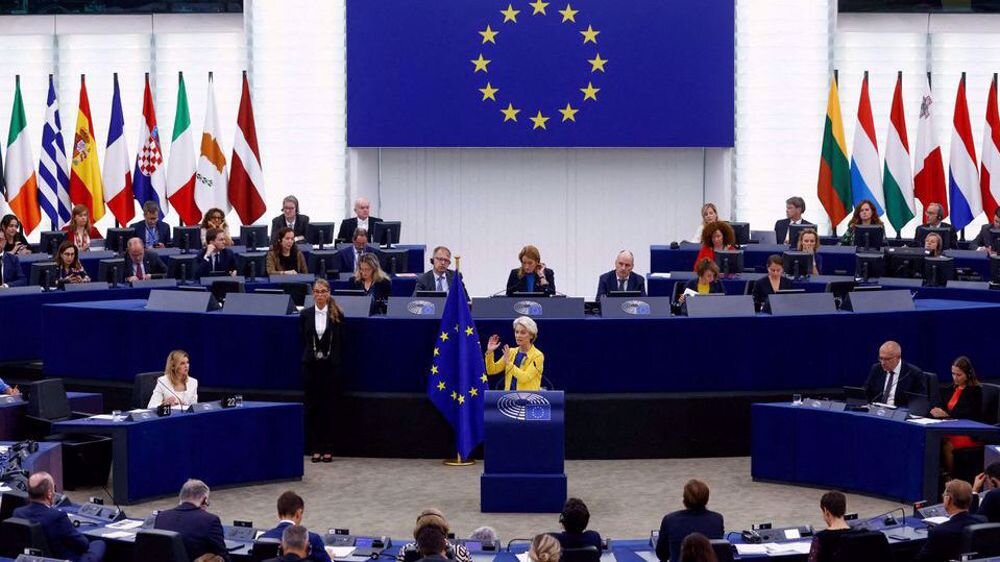 TEHRAN- In an undiplomatic gesture primarily intended to increase sympathy for the rioting in Iran, Legislators in the European Parliament have severed connections with Tehran over what they call Iran's "unacceptable" punishment of a number of members of the house.
"There shall be no direct interaction between European Parliament delegations and committees and their Iranian counterparts until further notice in reaction to the reprehensible Iranian sanctions of this house," European Parliament President Roberta Metsola said in a statement.
"We will not turn away from those who look to us on the streets of Iran," the statement said, further expressing its ill-intentioned support for foreign-instigated protesters, adding "We're here for you. We'll stick around."
Iranian authorities have stated that politicizing the human rights issue is not beneficial in any manner and utilizing the issue as a tool cannot assist promote human rights in the international community in reaction to Western nations' activities against Iran based on human rights justifications.
Riots have erupted in Iran since Mahsa Amini, a 22-year-old woman, died in hospital on September 16, three days after collapsing in a police station. An inquiry determined that Amini died as a result of her medical condition, denying charges that she was mistreated by police officers.
Using the protests as a cover, rioters and thugs have been on the rampage for the past two months, attacking security personnel viciously, vandalizing sacred sites, defiling religious sites, and carrying out false-flag killings of civilians to implicate Iranian police. Many of these individuals were later discovered to have connections to foreign parties.
The riots also served as a pretext for subsequent terrorist strikes around the country.
Before the evening prayers on October 26, a terrorist with ties to Daesh assaulted the Shah Cheragh shrine in Shiraz (capital of the south-central province of Fars), killing at 13 pilgrims, among them a woman and two children, and wounded another 40.
Last Wednesday, terrorists also opened fire on citizens and security officers in a packed market in Khuzestan province's Izeh after dusk, killing at least seven people.
In reaction to the country's handling of the foreign-backed disturbances, the EU foreign ministers voted to impose sanctions against 11 Iranian people and four entities in October.
Iran declared tit-for-tat penalties against organizations and people in the EU a week later as a result of their support for violence.
Furthermore, the European Union sanctioned a number of Iranian organizations and individuals earlier this month for alleged "human rights breaches" in the aftermath of the country's recent foreign-backed riots.