Plans launched to boost manufacturing of medical equipment
November 26, 2022 - 19:59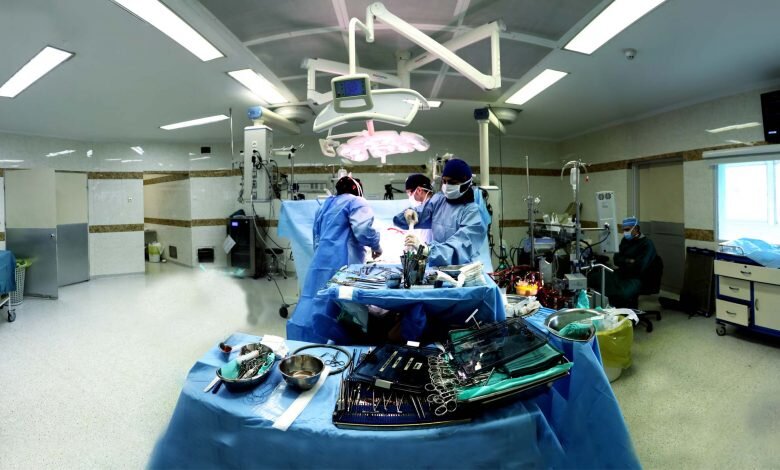 TEHRAN – The Vice Presidency for Science and Technology has launched 25 plans to boost the production of medical equipment and supplies using capacities of the domestic technological ecosystem.
A high amount of foreign currency is spent on the import of medical equipment and supplies annually, IRNA reported on Saturday.
Despite the fact that in the last few years, Iranian specialists have proven their significant ability and knowledge in producing high-quality products, medical equipment is imported on a large scale.
Therefore, 25 plans have been started using the capacity of the technological ecosystem and innovation for boosting the production of medical equipment and necessities.
"Six plans for the production of medical imaging devices", "a plan for the production of cardiovascular stents", "ten plans for raw materials for the production line of medical equipment", "four plans for the production of blood glucose meters and test strips" and "four plans for the production of biomaterials" are some of the projects that are supposed to be implemented.
-------Global market share
Iran holds a share of one percent (about $5 billion) in the global market for medical equipment of approximately $500 billion, but the country has the potential to increase the share, according to the statistics of the Ministry of Health.
In 2018, the National Medical Device Directorate reported that the Iranian medical equipment market was worth $2.5 billion, 30 percent of which belonged to over 1,000 domestic firms.
On a global scale, 56 percent of 500,000 medical equipment items available in the world market have Iranian versions. In pharmaceuticals, around 70 percent of Iran's $4.5 billion markets are domestic products and, in 2018, 97 percent of pharmaceuticals consumed in the country were manufactured locally.
In 2018, 67 percent of the active pharmaceutical ingredients (APIs) used to produce drugs in Iran were made locally.
A total of 227 knowledge-based firms are supplying medical equipment for health centers across the country, according to the Vice Presidency for Science and Technology.
Iranian companies producing medical equipment export their products to 54 countries across the world.
FB/MG