Preventive measures intensified to deal with new Covid wave
December 31, 2022 - 19:6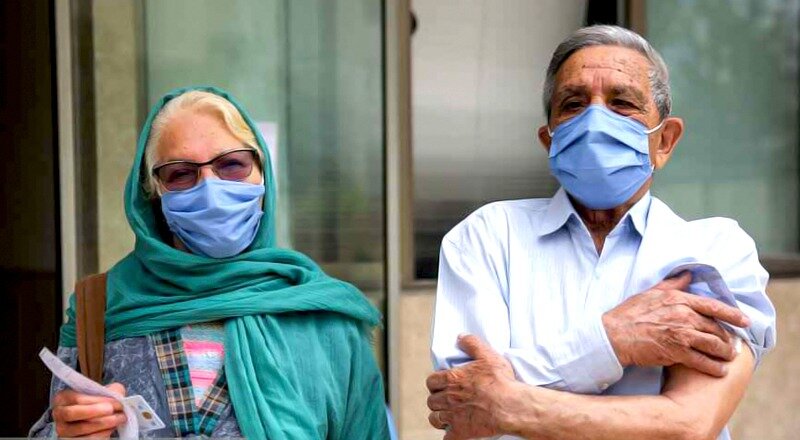 TEHRAN – With the emergence of new Omicron strains, people should take preventive measures and observe health protocols strictly, a spokesman of the National Headquarters for Coronavirus Control, has said.
There is a possibility of an increase in corona-infected cases in the coming weeks due to the spread of the disease in the countries of the region, East Asia, and European countries, ISNA quoted Abbass Shir-Ozhan as saying on Saturday.
It is planned to encourage people to receive booster doses in order to deal with the surge in infected cases, he noted.
At the same time, the necessity of observing hygiene measures such as keeping social distance and wearing masks in closed and crowded places, especially in schools and universities, was underlined, he added.
Preparing the medical centers in order to provide proper treatment services was another issue that was emphasized. In addition, all travelers at air, land, and water borders should be screened or undergo tests, he announced.
It is impossible to make an accurate prediction about the future; Because the behavior of the virus in different strains may be different, but it seems that if people follow both vaccination and observance of health protocols, we will not face a dangerous situation, he stated.
A week earlier, Behnam Arshi, head of the office of infectious diseases of the Ministry of Health, warned that there is a high risk of a new coronavirus wave while the existing variants are not over yet.
Facing different strains over the last 2 years proved that coronavirus has numerous unpredictable and surprising behaviors; therefore, people should continue to prioritize compliance with health guidelines and vaccination, he explained.
Currently, the country is in a favorable condition in terms of low transmission rate so that after 26 months of fighting, the number of Covid mortality has reached less than 10 people and it claimed no lives in several days.
But recently, medical researchers announced the risk of an Omicron variant emerging in the world that is resistant to all existing therapeutic antibodies, and the findings indicate that new treatments must be identified to deal with this variant.
According to new research at a German institute, BQ1.1, is resistant to all approved antibody treatments.
Omicron escapes neutralizing antibodies and causes symptomatic disease even in vaccinated or convalescent individuals due to mutations in the spike protein. This is known as an immune escape and is dangerous for high-risk populations, including the elderly and people with weak immune systems.
FB/MG