General Soleimani is third icon of Islamic Revolution: minister
January 2, 2023 - 21:53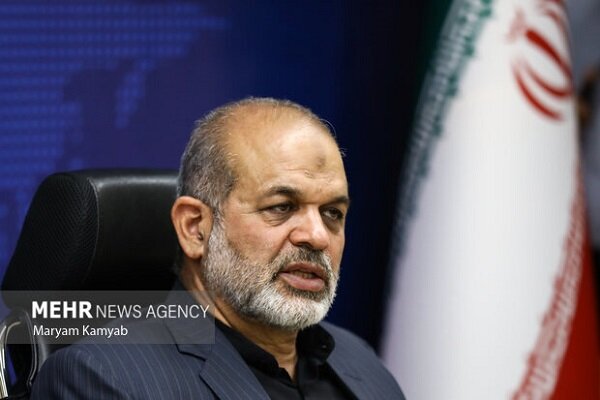 TEHRAN – Iranian Interior Minister Ahmad Vahidi has lauded General Qassem Soleimani as being one of the icons of the Islamic Revolution of Iran. 
Speaking at a commemorative ceremony held on the occasion of the third martyrdom anniversary of General Soleimani, Vahidi said, "Martyr Soleimani fulfilled his covenant with God and the dignity of a person cannot be higher than this. Those who fulfilled the covenant with God became stars of guidance."
He said General Soleimani became the third icon of the Islamic Revolution after Imam Khomeini and Ayatollah Seyed Ali Khamenei. "Our martyr reached such a position that today he has become one of the signs of recognition of the Revolution."
General Yahya Rahim Safavi, an advisor to Ayatollah Khamenei, also attended the ceremony and delivered a speech. He said a new order is being formed in the world and the West Asia region.
"Americans have made many mistakes and accepted many failures in the past few decades. One of their strategic mistakes was the martyrdom of two great commanders of the army of Islam, Haj Qasim Soleimani and Abu Mahdi Al-Muhandis," Safavi said.
He pointed out that the Americans thought that with the martyrdom of General Soleimani and Abu Mahdi Al-Muhandis, the Islamic Resistance Front would be destroyed.