Iranian shorts line up for Indian folklore film festival
January 3, 2023 - 18:40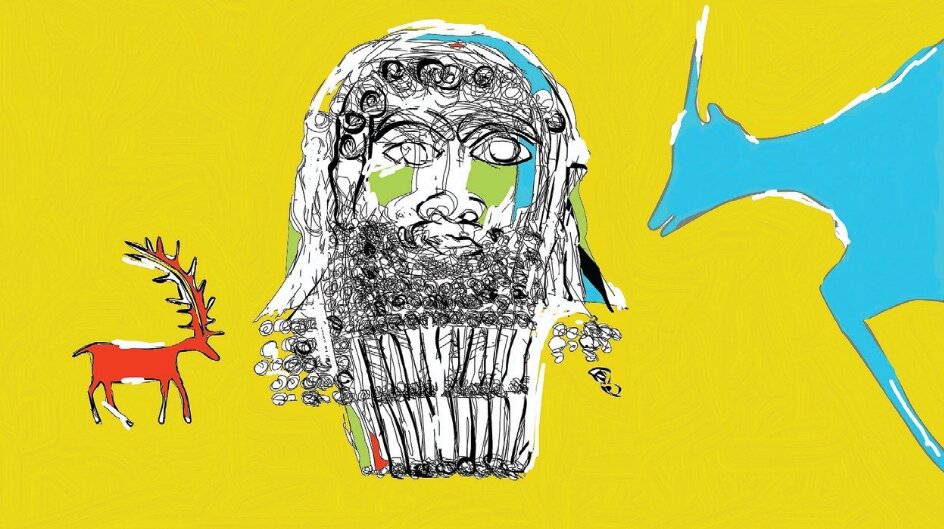 TEHRAN – Twenty shorts by Iranian filmmakers are competing in the 6th International Folklore Film Festival underway in the Indian city of Kerala.
A highlight of the Iranian lineup is "Gilgamesh" produced by the Institute for Intellectual Development of Children and Young Adults.
Directed by Hossein Moradizadeh, the animated movie tells the story of Gilgamesh, a hero in ancient Mesopotamian mythology and the protagonist of the Epic of Gilgamesh, a poem written in Akkadian during the late 2nd millennium BC. He was possibly a king of the Sumerian city-state of Uruk, who was posthumously deified.
The film shows how Gilgamesh failed in his sustained striving to obtain immortality. However, he finds a plant with the power of rejuvenation that can help restore his youth, but a snake steals the plant after Gilgamesh leaves it on the shore while swimming.
"Cloudy Man" by Shahin Jalali is also competing in the festival, which will run until January 5.
"Cloudy Man" is about an elderly key maker who begins to suffer from hand tremors. The new reality brings painful consequences - the man finds it impossible to continue in his occupation. The doctor advises him to retire, but the elder fears becoming useless and approaching death.
The Storyless Land by Mitra Ruhimanesh is also among the films.
This film follows Golmah, a 98-year-old woman who lives in an isolated ancient village in the mountains of Iran. Despite poverty, lack of basic services and a high number of inhabitants with problems of blindness and intellectual disability, they love their land and struggle to survive in the village of their ancestors.
The lineup also features "Kefsan" by Akbar Shahbazi. Kefsan is a young Kurdish woman whose husband Rahman was shot at the border by the border patrol while carrying cargo, and his spinal cord was severed from the neck. Kefsan decides to carry the next cargo on his behalf in order to get paid for their survival.
Directed by Soheila Purmohammadi, "The Savior" is competing in the festival. At an early age, a little girl is responsible and has to help her father with fishing because of the death of her mother. However, she has other plans for the fish.
Photo: "Gilgamesh" by Iranian director Hossein Moradizadeh.
MMS/YAW