Khatun Bridge: further $125,000 needed for restoration project
January 9, 2023 - 22:30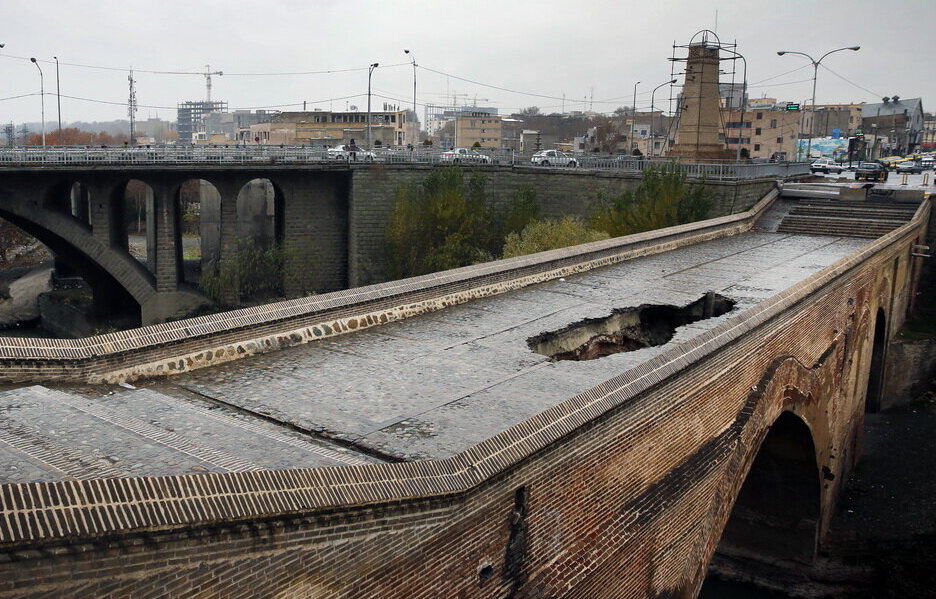 TEHRAN – A project to restore Khatun Bridge, which is located some 30 km from Tehran in an eastward direction, could need further funding due to rising costs and soaring inflation.
The ancient bridge's restoration project may require an extra 50 billion rials ($125,000), Alborz province's tourism chief said on Monday.
Work on the arch bridge started in early 2021, months after it partially collapsed in December 2020. Media reports said severe rainfall and lack of proper maintenance were key causes behind the collapse of the bridge's deck.
Earlier this year, a ministry official said a budget of $160,000 is needed for the restoration of the monument. "The total estimated cost of restoring the arch bridge… will be about fifty billion rials (about $160,000)," a tourism official said.
Experts believe that the bridge's foundation was constructed during the Seljuk era (1037–1194) while its other sections were thoroughly renovated in the time of Safavids (1501–1736).
Arch bridges have been built since ancient times due to the easy accessibility of stone masonry, which is an appropriate material for sustaining compressive forces. An arch bridge carries loads primarily by compression, which experts on the foundation of both vertical and horizontal forces. Arch foundations must therefore prevent both vertical settling and horizontal sliding. Despite the more complicated foundation design, the structure itself normally requires less material than a beam bridge of the same span.
AFM