CBI governor visiting UAE to facilitate banking relations
January 11, 2023 - 15:25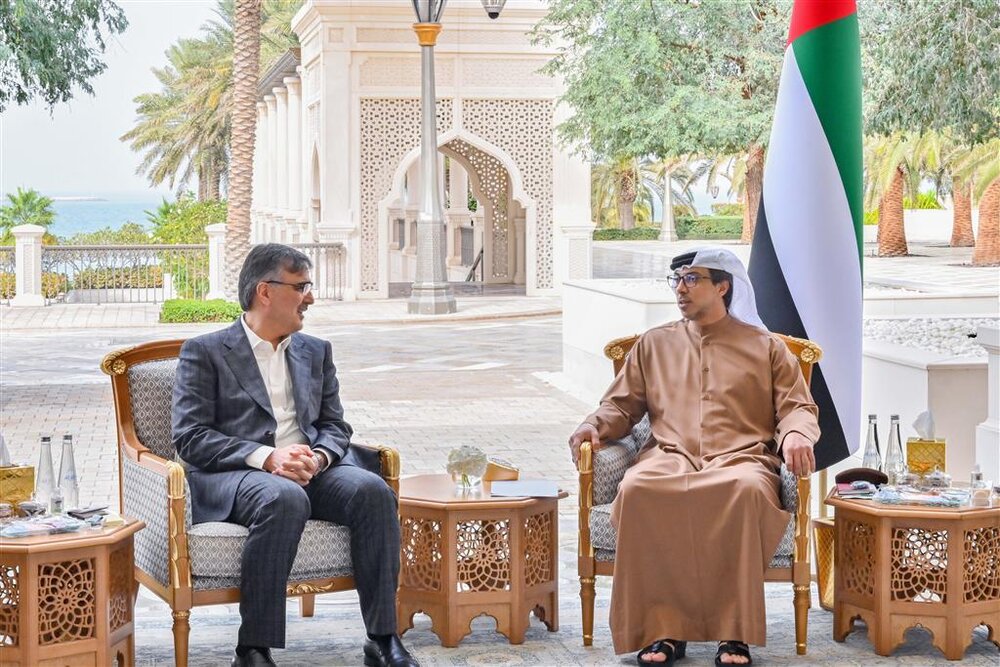 TEHRAN - Governor of the Central Bank of Iran (CBI) Mohammadreza Farzin is visiting the United Arab Emirates (UAE) as his second foreign destination since he took office in December, aiming to facilitate the monetary and banking relations with the country.
As reported by the CBI portal, during this visit, Farzin met with UAE's Deputy Prime Minister and Minister of Presidential Affairs Sheikh Mansour bin Zayed Al Nahyan and Governor of the Central Bank of the UAE (CBUAE) Khaled Mohamed Balama.
The two sides discussed ways of strengthening bilateral relations between Iran and the UAE, especially in the financial and banking fields during the talks.
Iranian Deputy Foreign Minister for Economic Diplomacy Mehdi Safari also accompanied Farzin in his meeting with the UAE officials.
CBI portal previously reported that providing financial resources for the Iranian businessmen active in the UAE and technical monetary negotiations regarding the compatibility of the two countries' currency and trade systems are also among the goals of Farzin's visit to the UAE.
Earlier this month, Farzin visited the Qatari capital of Doha on top of a specialized delegation to pursue the increase of monetary transactions and banking collaborations between Qatar and Iran.
EF/MA
Photo: CBI Governor Mohammadreza Farzin (L) and UAE's Deputy Prime Minister and Minister of Presidential Affairs Sheikh Mansour bin Zayed Al Nahyan