Unprecedented 7% growth in Scopus-indexed medical publications
January 11, 2023 - 18:18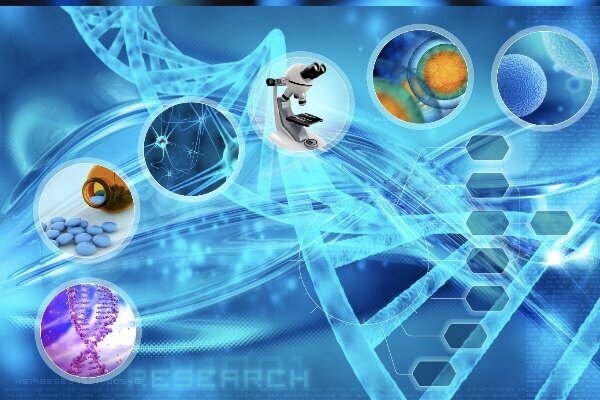 TEHRAN – Publications in Scopus-indexed international journals have experienced an unprecedented growth of seven percent.
Since the administration of President Ebrahim Raisi took office in August 2021, more than 45 scientific and research journals have been indexed by Scopus, the deputy health minister Younes Panahi has said.
The growth in Scopus-indexed publications has been unprecedented, he said, adding that before the administration took office, 135 publications had been indexed by Scopus, while the figure is currently 180.
In 2021, a number of 27,800 articles have been registered by medical science researchers of the country in the Scopus database, he added.
Over the past year, 18 articles published by Iranian researchers have been cited by Scopus International Citation Database, compared with a total of 101 during the past 40 years, the deputy science minister Peyman Salehi said in September 2022.
International citation indexes include Web of Science, Thomson Reuters Journal Citation Reports, Web of Knowledge, and Scopus.
In July last year, Salehi said despite U.S. sanctions, the international activities of Iranian scientists have increased year by year, so that more than 35 percent of Iranian articles in Scopus have been multi-national projects.
The country also ranked 15th and 16th in the world in terms of scientific references, he added.
In 2011, the share of Iranian articles with international participation was about 16.5 percent, which increased to 19.7 percent in 2016 and gradually in the following years, so that in 2020 and 2021, reached 30.5 and 34.2 percent, respectively, he added.
The share of Iranian articles with international participation has had significant growth of 209 percent during an eight-year period (2013-2020), becoming the Islamic world's leading country in science diplomacy, according to the Scopus International Citation Database.
A review of Scopus global ranking in terms of the normalized citation index over the past 10 years shows that Iran has moved up to 16th place in 2020 from 22nd in 2011.
Studies show that in 2021, the number of Iranian scientific articles indexed by the Scopus International Citation Database has reached 77,351. This figure was equal to 71,971 in 2020 and 64,988 in 2019.
While scientific articles and the latest research findings of Iranian researchers in 2019 received about 0.08 percent more than the international average citation, in 2020, it has increased to 14 percent.
Also, research activities resulting from Iran's international participation in science production were about 27.4 percent in 2019, which has increased to 30.7 percent in 2020.
The share of Iranian articles in the top 1 percent of the world highly cited was 1.2 percent in 2019, which reached 1.3 percent in 2020. This group of articles has the highest number of citations in the world of science.
Moreover, the SCImago ranking system deals separately with the ranking of countries in science production, ranking Iran as 40th in 2021 in terms of h-index. Also, in terms of the number of articles, Iran's index is 376.
The SCImago rankings show that between 1996 and 2020, the United States, China, the United Kingdom, Germany, and Japan are in the top five. Iran also ranked 21st in the world and second in West Asia.
NATURE INDEX also shows that in 2021, considering that the latest update of this international system for science production reports has not been completed yet, Iran's overall ranking is 35th, which was 33 in 2020.
MG