CBI governor meets Russian delegates to follow up on joint action document
January 17, 2023 - 14:58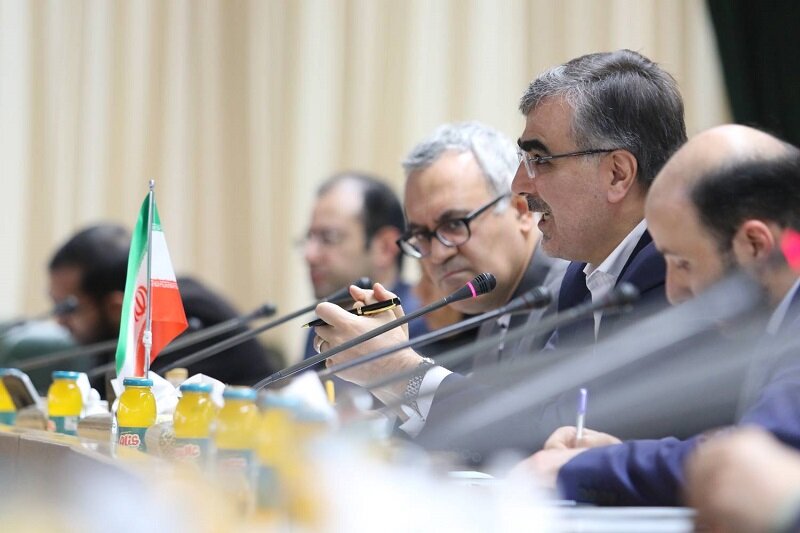 TEHRAN - Governor of the Central Bank of Iran (CBI) Mohammadreza Farzin has stressed following up on the implementation of a joint action document between CBI and the Central Bank of the Russian Federation, CBI portal reported.
Speaking on Tuesday in a meeting with a visiting Russian delegation headed by Igor Yevgenyevich Levitin, a senior aide to the president of the Russian Federation, Farzin emphasized the need for reinforcing monetary and banking cooperation between Iran and Russia.
"The Central Bank of Iran is ready to promote bilateral monetary and banking relations with Russia as well as other friendly and neighboring countries at a high level in order to increase economic and commercial exchanges," the CBI governor said.
Referring to the capacity of cooperation between Iran and Russia in monetary, banking, economic, construction, and commercial fields, he said that developing relations between the two countries under the framework of the joint action document will create a clear outlook for the economic cooperation between the two countries.
Levitin, for his part, underlined reinforcing economic, monetary, and banking relations between the two sides.
EF/MA
Photo: CBI governor Mohammadreza Farzin (2nd R)