Speaker warns Iran will retaliate if Europeans go ahead with EU Parliament designation
January 20, 2023 - 15:43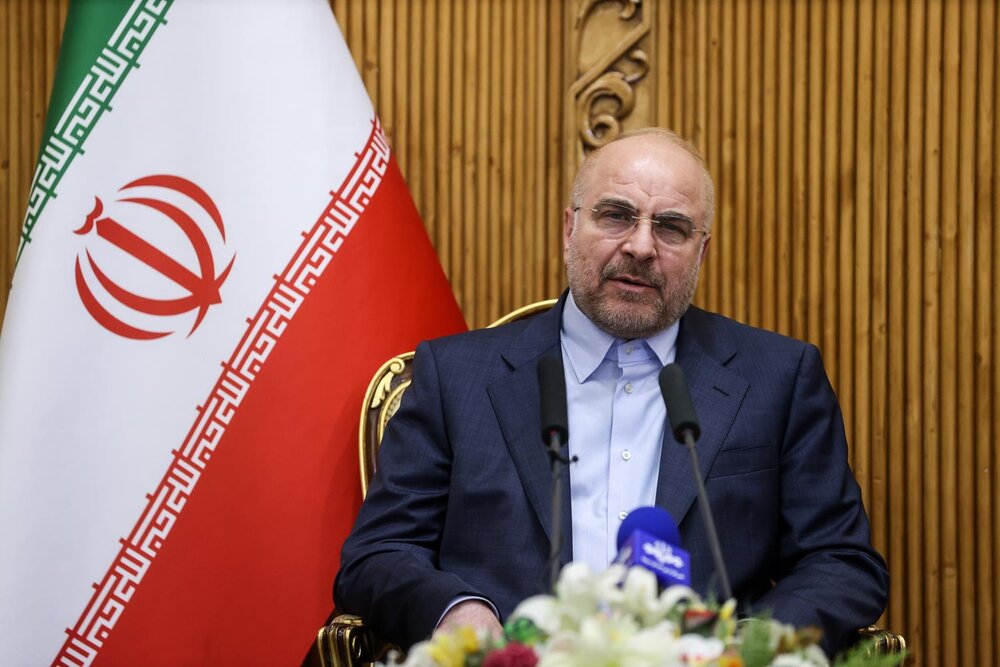 TEHRAN- The speaker of the Iranian Parliament said on Thursday that Iran regards European countries differently, however, Tehran will retaliate if EU countries follow the European Parliament's approval in designating the IRGC on the list of terrorist organizations.
In his remarks on Thursday night at a memorial ceremony for 437 martyrs, Mohammad Baqer Qalibaf warned that if European countries don't free themselves from the hegemony of the world's oppression spearheaded by the U.S. and the Israeli regime, they will pay a heavy price.
"The European countries demonstrated that terrorism and supporting terrorists are now a part of their official policies, and this new ratification of the European Parliament in including the IRGC on their list of terrorist organizations is in fact encountering the center of culture, martyrdom, and selfless services to the people," he continued.
The Parliament speaker emphasized that the IRGC is the most distinctive non-terrorist organization in the region, and that the world and the general public are well aware that the IRGC is the best organization in the fight against terrorism.
He added that the world is fully known that martyr Qassem Soleimani brought an end to the dreadful terrorist group Daesh.