"All the President's Men" to come up for review at Iranian Artists Forum 
January 22, 2023 - 18:44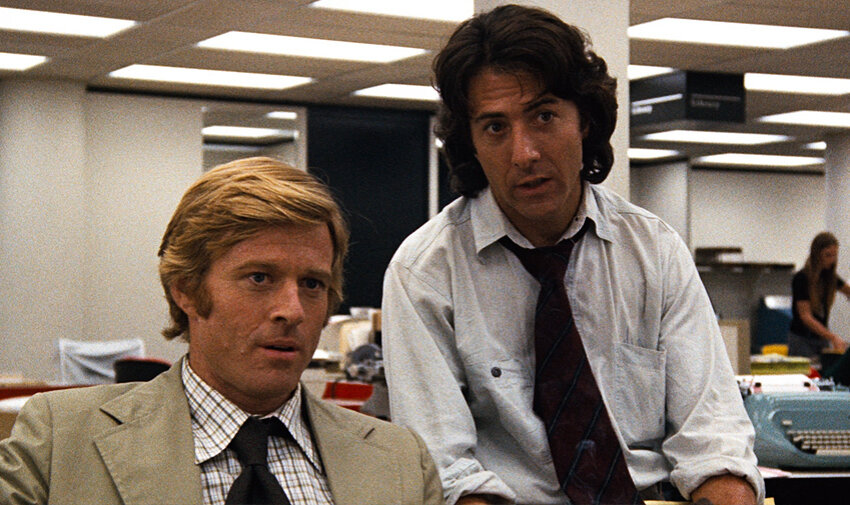 TEHRAN – "All the President's Men", a 1976 American epic political drama about the Watergate scandal that brought down the presidency of Richard Nixon, will be reviewed in a session at the Iranian Artists Forum this afternoon.
Directed by Alan J. Pakula with a screenplay by William Goldman, it is based on the 1974 non-fiction book of the same name by Carl Bernstein and Bob Woodward, the two journalists investigating the Watergate scandal for The Washington Post.
Media scholar Saeid Arkanzadeh Yazdi will talk about media relationship with power at the session, which will be held at the Cinematheque of the forum at 3 pm.
Robert Redford and Dustin Hoffman portray Woodward and Bernstein, respectively. The film was produced by Walter Coblenz for Redford's Wildwood Enterprises.
The film was nominated in multiple Oscar, Golden Globe and BAFTA categories, and in 2010, the film was selected for preservation in the United States National Film Registry by the Library of Congress as being "culturally, historically, or aesthetically significant."
Unlike the book, the film covers only the first seven months of the Watergate scandal, from the time of the break-in to Nixon's second inauguration on January 20, 1973.
The film introduced the catchphrase "follow the money" in relation to the case, which did not appear in the book or in any Watergate documentation.
The film received eight nominations at the Academy Awards and won in four categories, including best supporting actor for Jason Robards and best screenplay for William Goldman.
Photo: Robert Redford and Dustin Hoffman act in a scene from "All the President's Men".
MMS/YAW