Iran, Russia launch interbank financial telecommunication system
January 30, 2023 - 10:57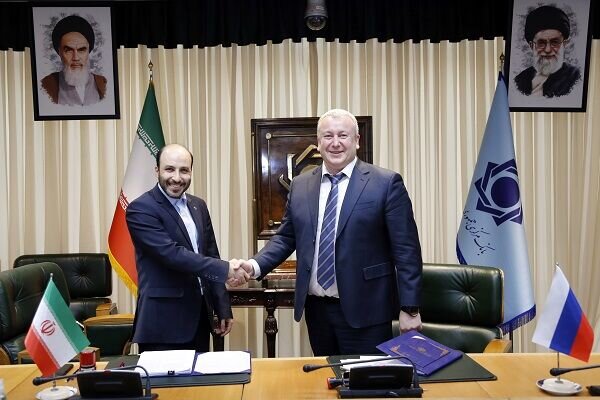 TEHRAN – The central banks of Iran and Russia have signed a memorandum of understanding (MOU) to connect their banking messaging systems to facilitate financial and banking exchanges in spite of the U.S. sanctions, an official with the Central Bank of Iran (CBI) said on Sunday.
"The memorandum of understanding on connecting the financial messengers of Iran and Russia was signed, and financial and banking exchanges between the banks of the two countries and 106 banks other than Russian banks in 13 other countries are facilitated," Mohsen Karimi, deputy CBI governor for international affairs, said at the signing ceremony of the MOU in Tehran.
"Over the past year, the document of joint actions between Iran and Russia was signed by both sides and this MOU was the first action that was implemented," he noted, adding "From now on, the financial messengers of all Iranian banks and all Russian banks are linked to each other."
According to this MOU, all Iranian and Russian banks can have standard banking communications, the official said, adding that also Iranian banks abroad and all foreign banks connected to the Russian messaging system which includes more than 100 banks in 13 countries can exchange through this system.
Karimi said that the messaging system is immune to sanctions as it is based on the two nations' internal infrastructures.
"All standard banking messages including money orders, guarantees, letters of credit, etc. can be exchanged through this platform and considering that the central banks of the two countries exchange and interact on the basis of their own national infrastructures this MOU is unstoppable and unsanctionable," he said.
Karimi further noted that the first transaction through the launched platform was conducted on Sunday evening between an Iranian and a Russian bank.
"In the coming days and given the presence of a technical team from the Central Bank of the Russian Federation in Tehran, the links between all Iranian and Russian banks will be established through this messaging system," he added.
The representative of the Central Bank of the Russian Federation at the signing ceremony, for his part, said, "The biggest advantage of this MOU is that Western sanctions cannot affect it, and our financial organizations will be more widely connected with other financial institutions and organizations of Iran after signing this MOU."
"This MOU is related to financial messengers and fund transmitters, which will greatly help the two countries' business people," Vladislav Gridchin, deputy head of the Bank of Russia Main Branch for the Central Federal District, said.
EF/MA
Photo: Deputy CBI Governor Mohsen Karimi (L) and his Russian counterpart Vladislav Gridchin shake hands after signing an MOU in Tehran on Sunday.